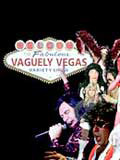 Vaguely Vegas
The Hilarious Musical Tribute
ShareAdd To My FavoritesPrint Profile
Why Wait?
If you are interested in me for your event send a message.
Find out my availability, price, and additional information to help you decide.
Send Message
Profile
See a parade of some of music's greatest stars and personalities in this hilarious fast-paced, high-energy and interactive variety show – ideal for any corporate, casino, conference or party where a burst of entertainment is required. Choose between the regular or deluxe show.
Regular One Man Show – Tom Watson seamlessly takes you on a fast-paced journey through time parodying some of the most memorable entertainers from the 50's ' 70's. Buddy Holly, Roy Orbison, Tom Jones, Elvis and Tina Turner ' all performed by Watson ' each appear in full costume singing one or two of their most famous hits…with hilarious results. Professionally produced backing tracks allow for a seamless transition between characters as the costumes are layered and simply peeled off to reveal the next Show Business legend. This keeps the show moving and the humor flowing for a perfect entertainment tag to any event.
Interactivity is the key to the success of this show. Watson takes 'volunteers' from the audience and engages their assistance in some of the routines, always with hilarious results ' Sonny needs a Cher, Elvis needs a Priscilla, and Tina needs an Ike! The show lasts approximately 40 minutes. Easy set-up and minimal production requirements make this one-man show suitable for any venue, large or small.
Deluxe Show, Cast of Three – The addition of two real girls brings Marilyn, Diana Ross, Nancy Sinatra, ABBA, Cyndi Lauper and the Blues Brothers to the show extending the overall length to approximately 60 minutes. Every character is high-energy and interactive: You'll see Marilyn audition an audience member for her new movie, Diana reunites with the Supremes, Nancy's 'Boots' are walking, the girls from ABBA fight over a 'victim', of course Cyndi Lauper just wants to have fun, and the Blues Brothers are looking for 'soul-mates'. The 'Deluxe' option packs a lot of value and is one of the most entertaining shows on the market today.
Whether Regular or Deluxe, Vaguely Vegas is loaded with a lot of entertainment and laughter in one affordable show!