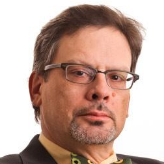 John Wing
Stand-up Comedian as seen on America's Got Talent and The Tonight Show
ShareAdd To My FavoritesPrint Profile
Why Wait?
If you are interested in me for your event send a message.
Find out my availability, price, and additional information to help you decide.
Send Message
Profile
John Wing's comedy career spans over three decades and includes six Tonight Shows, nine Just For Laughs Comedy festivals, Five Winnipeg Comedy festivals, and over 150 television appearances. He can be heard on CBC radio's The Debaters, and is a contributor to Definitely Not The Opera. Last year he created, co-wrote, and starred in the CBC radio sitcom, Man, Woman, & Child. . John has quickly racked up appearances on Fox's Comic Strip Live, MTV's Half Hour Comedy Hour, VH-1's Stand Up Spotlight, and A&E's An Evening At The Improv, on which he has performed five times. He has also starred in two pilots, Class Clowns for Disney and Dick Clark Productions, and Longshot Caf' for Filmhouse Entertainment.
A regular performer in Las Vegas, as well as cruise ships all over the world, John is also a the author of the comedy memoir, When You See The Red Light, Get Off. He will be performing across Canada this fall on the Just For Laughs Tour. John is known to customize both his stand-up and his music.
Notable Live Appearances
Montreal Just For Laughs Comedy Festival – Nine appearances
Winnipeg Comedy Festival – Five appearances
Las Vegas – regular appearances
Cruise Ships
Awards and Designations