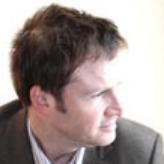 Steve Patterson
Comedian and Host of 'The Debaters' CBC Radio and TV
ShareAdd To My FavoritesPrint Profile
Why Wait?
If you are interested in me for your event send a message.
Find out my availability, price, and additional information to help you decide.
Send Message
Profile
Steve Patterson began his full-time comedy career shortly after being fired from his full-time copywriting job for shamelessly trying to inject humour into an ad for an amusement park in 1996. He joined the touring roster of Canada's premiere comedy booking agency later that same year. After less than one year of performing as an opening act, Patterson was promoted to headliner status.
In 1999, Steve performed at the prestigious Just For Laughs festival in Montreal for the first time where his Irish-influenced material prompted his first of many performances in the Emerald Isle.
Between 1999-2004 Patterson paid his club circuit dues with a relentless touring schedule across Canada, Ireland and the United Kingdom with additional stops in the United States and the United Arab Emirates. He also began an illustrious streak as being the only non-Maritime comic to be invited to perform at the Halifax Comedyfest five consecutive years (2002-2006) and taped his first of many national television specials including Comedy Now! for CTV/Comedy Network, Halifax Comedyfest (3 CBC galas) and his first Just For Laughs gala. In 2004, Steve also performed at the esteemed Edinburgh Comedy Festival in Scotland.
Now a seasoned comedy veteran with over a decade of headlining experience, the work and accolades for Patterson are pouring in steadily.
Named host of the hit CBC radio show 'The Debaters' in 2007, Steve can be heard weekly across Canada and around the world steering Canada's top comedic minds through hilarious debates on top of mind topics. He has also become a familiar name on the Australian comedy circuit with three headline tours there in the past 3 years.
Finally, Steve has been nominated in 2007 and 2008 for a Canadian Comedy Award as Canada's best male stand-up comedian, an honour he does not take lightly'in fact, it may be the only thing he does not take lightly.
Notable Live Appearances
Halifax Comedyfest five consecutive years (2002-2006)
Montreal Just For Laughs Comedy Festival
Edinburgh Comedy Festival in Scotland
Career Highlights
Nominated in 2007 and 2008 for a Canadian Comedy Award as Canada's best male stand-up comedian