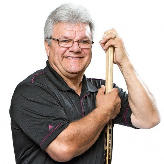 Marcel Dionne
NHL Hall of Fame, & Keynote Speaker
ShareAdd To My FavoritesPrint Profile
Why Wait?
If you are interested in me for your event send a message.
Find out my availability, price, and additional information to help you decide.
Send Message
Profile
Marcel Dionne was the second player chosen by the Detroit Red Wings in the 1971 amateur draft, one spot behind the Montreal Canadiens' Guy LaFleur. Marcel Dionne set the new points standard for rookies the following season. After Marcel Dionne's four year contract in Detroit expired, he became the first high profile free agent to sign with another team. For the 1975-76 season Marcel Dionne signed a five year contract with the Los Angeles Kings. He remained in Los Angeles until March 1987 when he was traded to the New York Rangers. Marcel Dionne played with the Rangers until the end of the 1989 season when he retired from the NHL. Throughout his career, the five foot eight inches tall Marcel Dionne was a remarkable talent. Marcel Dionne may have been short, but, he was sturdy enough to power his way past opposing players. Marcel Dionne recorded six 50 goal seasons in seven seasons, and reached 100 points eight times. Marcel Dionne's NHL totals of 731 goals and 1,771 points trailed only Wayne Gretzky and Gordie Howe.
Awards and Designations
1979-80 Season – Art Ross Trophy winner
Career Highlights
1974-75 Season – Named Detroit Red Wings captain
All-star team appearances – Three times.
Hockey Hall-of-Fame member
Career Records
1971-72 Season – Set NHL rookie scoring record with 77 points.