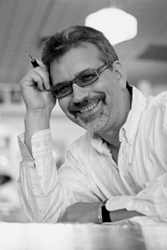 Tom Liske
Comedy and Song Parodies
ShareAdd To My FavoritesPrint Profile
Why Wait?
If you are interested in me for your event send a message.
Find out my availability, price, and additional information to help you decide.
Send Message
Profile
Tom Liske is one of the most versatile and requested comedians in Western Canada. His "urban attitude meets rural values" is very popular with his audiences. Tom Liske's comedy toys with rural humour, aging, relationships and answers two of life's biggest questions: why did he leave L.A. and why is broccoli essential to his diet?? Tom Liske's stand-up is surpassed only by his musical comedy. Enjoy Tom's blind date song, "Lassie & Rover", the surprising "Mother's Song" and his signature parody – "My Saskatchewan World". Tom Liske's show is clean, musical and general audience friendly. Whether singing his song parodies or sharing his Jerry Springer wit, this "Mr. Wonderful" will take you to the "edge" but won't let you "fall".