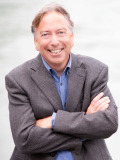 Michael Kerr
The Workplace Energizer. Humor at Work, The Way Work Ought to Be
ShareAdd To My FavoritesPrint Profile
Why Wait?
If you are interested in me for your event send a message.
Find out my availability, price, and additional information to help you decide.
Send Message
Profile
Michael Kerr is one of Canada's most in-demand motivational speakers ' combining safe, outrageous humor with relevant, practical workplace ideas. Michael is an award-winning Certified Speaking Professional, the author of six books and a member of the Canadian Association of Professional Speakers' Hall of Fame. As the president of Humor at Work, Michael helps organizations become more successful by using humor in the workplace to manage stress, boost morale, inspire creativity, improve relationships and teamwork, enhance workplace communication and improve customer service. Michael also talks about the importance of creating truly inspiring workplaces where a positive attitude and a sense of humor are the end result, so Michael talks about those things organizations, leaders and teams need to do to be successful.
As a recovering senior manager, Michael has extensive first-hand experience dealing with the challenges and stresses of the workplace. So his programs are known not just for their great, clean humour, but for their inspiring ideas and relevant content that helps teams move to the next level.
Keynotes and Speaking Topics
Humor in the Workplace: 'Putting Humor to Work' A perfect opener, closer or break from the norm! High energy, lots of clean humour and great ideas with a powerful message. Messages include: Why humour in the workplace is no joke; practicing safe, healthy workplace humour; three R's of humour and stress management; why Ha + ha = AHA!; communicating more effectively with humour; serving your customers OR your colleagues with a laugh; motivating the troops with laughter.
Inspiring Workplaces – Creating the Kind of Workplace Where Everyone Wants to Work What are the six ingredients needed to create a healthy, positive, successful workplace? The importance of defining an inspiring vision; valuing workplace values and why action really does speak louder than words; it's not just what you say but HOW you say it; creating a culture of creativity and innovation; three powerful principles of keeping employees engaged and motivated; the importance of creating a culture that celebrates success and has fun!
Inspiring Ideas for Inspiring Presentations Michael's presentation skill workshops receive rave reviews for their practical ideas and unique approach to public speaking. Many attendees who have taken this workshop rate it as the best workshop they have ever attended. If you are looking for a different approach and style to the same old public speaking workshops, this workshop is a must!
Inspiring Leadership – Keeping Employees Engaged During the Good, the Bad and even the Ugly Times! Geared only for leaders interested in truly transforming their workplace culture. This workshop or keynote explores the difference between being a manager and a truly inspiring leader; the links between leadership and workplace success; how leaders can create the kind of workplace culture that attracts and keeps great employees; and how to keep employees engaged, challenged and motivated.
Putting Creativity to Work – How to Get More Ideas and Better Ideas!Simply put: it's about creating a team or workplace culture designed to get more ideas and better ideas for great success at whatever it is you do. Creating a culture of questions; the links between communication and creativity; brainstorming techniques with a twist; eliminating idea-squashing attitudes and behaviours; and the links between motivation, fun and creativity.
When do you let the Animals Out? A Hilarious Welcome to the Canadian Rockies Based on the WILDLY best-selling book, When Do You Let the Animals Out?, Michael welcomes audiences to Calgary and the Canadian Rockies with this unique, high energy and humorous look at Canada and the Rockies based on his experience working as a park ranger.
Books and Articles
340 Ways to Put Humor to Work
Inspiring Workplaces: Creating the Kind of Workplace Where Everyone Wants to Work
You Can't Be Serious! – Putting Humour To Work
The Canadian Rockiew Guide to Wildlife Watching
When Do You Let the Animals Out? A Field Guide to Rocky Mountain Humour