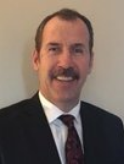 Jamie Macoun
Two Time Stanley Cup Champion
ShareAdd To My FavoritesPrint Profile
Why Wait?
If you are interested in me for your event send a message.
Find out my availability, price, and additional information to help you decide.
Send Message
Profile
Jamie Macoun is a Canadian former professional ice hockey defenceman who played over 1,000 games in the National Hockey League (NHL) during a 17-year career. An undrafted player, Macoun played three seasons of college hockey with the Ohio State Buckeyes before signing with the Calgary Flames in 1983. Macoun was named to the NHL All-Rookie Team on defence in 1984 and, after missing 17 months due to injuries suffered in an automobile accident, was a member of Calgary's 1989 Stanley Cup championship team. He was involved in one of the largest trades in NHL history, a ten-player deal that sent him to the Toronto Maple Leafs in 1992. He remained in Toronto until traded to the Detroit Red Wings in 1998, with whom he won his second Stanley Cup.
Internationally, Macoun played with Team Canada at three World Championships. He was a member of the silver medal-winning teams in 1985 and 1991, and was named the best defenceman of the 1991 tournament.
Career Highlights
Stanley Cup Champion 1989 and 1998.
Team Canada World Championships silver medal 1985 and 1991
Team Canada World Championships best defenceman 1991.
Teams
Calgary Flames
Toronto Maple Leafs
Detroit Red Wings
Team Canada (international) three times.