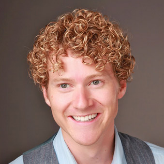 Kyle Shewfelt
Olympic Gold Medalist Gymnastics
ShareAdd To My FavoritesPrint Profile
Why Wait?
If you are interested in me for your event send a message.
Find out my availability, price, and additional information to help you decide.
Send Message
Profile
In the beginning ... A proud lifelong Calgarian, Kyle Shewfelt began his gymnastics career at the age of six when his mother, Nola, got tired of him cartwheeling around the house. She and his father, Wes, registered him in gymnastics lessons at their local club as an outlet for his energy. Kyle's passion for the sport quickly ignited and he soon realized it would be a lifelong pursuit.
Kyle is Canada's most successful gymnast in history. He is a three time Olympian (2000, 2004, 2008) and multiple World Championship, Commonwealth Games and World Cup medalist. His stirring performance at the 2004 Athens Olympics earned him Canada's first and only Olympic medal in the sport of artistic gymnastics – a Gold in the Floor Exercise. It motivated thousands of participants to flip into gyms across the nation.
Kyle is also known for the courage he showed in the face of adversity. After breaking his legs on a bad landing in August 2007, he embarked on the biggest challenge of his career and had just 11 months to recover in time for the 2008 Beijing Games. He qualified, and his comeback inspired as many young gymnasts as his Golden performance had four years earlier.
After retiring from competition in 2009, Kyle is still heavily involved in the sport and the community. He has been an expert analyst for both CBC and CTV's coverage of gymnastics. Kyle is an ambassador and mentor for Gymnastics Canada Gymnastique and he works closely with numerous charity organizations including Kidsport, Special Olympics and Right To Play. In addition, he sits on the board of directors for the Canadian Centre for Ethics in Sport and was inducted into Canada's Sports Hall of Fame in 2010.
Kyle is also a highly sought after speaker and has shared his motivational messages to tens of thousands of Canadians from coast to coast to coast. Above all else, Kyle is a perpetual optimist who enjoys helping others reach to their potential. He believes in the power of a high five and is excited to connect Calgarians and Canadians to the foundation of the sport he loves so much.
Keynote
Kyle speaks about potential – challenging our limits, finding opportunities within obstacles, setting ourselves up for success and staying focused on a vision.
Themes: Potential; Perseverance; Determination; Personal Development; Personal Growth; Excellence; Leadership; Positive Thinking; Peak Performance; Innovation; Opportunities in Obstacles; Grace Under Pressure; Success; Presence; Awareness; Focus; Vision; Community; and Balance
Career Highlights
Athens 2004 Olympic Gold Medalist
Three time Olympian. 2000, 2004, 2008
3 time World Championships medalist
Inductee to Canada Sports Hall of Fame 2010
Additional Information