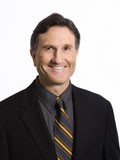 Doug Lipp
What is the magic of Disney?
ShareAdd To My FavoritesPrint Profile
Why Wait?
If you are interested in me for your event send a message.
Find out my availability, price, and additional information to help you decide.
Send Message
Profile
Why do over 100 event planners hire Doug Lipp each year?'
"Doug is a masterful storyteller who makes learning fun.' CB Richard Ellis Inc.
By age 29, Doug was the head of Disney's world famous Disney University at their Corporate Headquarters. With over 25 years of experience working at Disney and in his private practice, Doug has helped increase human and corporate potential by putting attitude and solid leadership into action. He teaches organizations and individuals real-life skills to redefine service and leadership excellence, embrace change, and compete in the global marketplace. Doug provides every client with a thorough pre-event needs assessment by conducting unlimited interviews, weaving your organization's personal history, challenges and goals into his presentation message.
What is the magic of Disney? Join Doug as he takes you on an entertaining and insightful journey, "behind the scenes," to discover both the secret of Disney's success and how it and other organizations have overcome spectacular challenges. As an internationally acclaimed expert on customer service, leadership, change and global competitiveness for over 30 years, Doug has inspired and challenged over 1000 audiences and 200,000 individual attendees. His combination of high energy entertainment and thought-provoking lessons is contagious, motivating audiences around the world to maximize both personal and professional success.
Formerly the Head of Training at Disney's Corporate Headquarters, Doug provided the famous Disney University "Traditions" program and developed leadership courses for Disney executives. Pivotal in Doug's career with Disney was his experience in the mid-80's when the corporate culture changed from the arrogant: "We are the best; why change?" to the progressive: "Don't rest on your laurels" powerhouse corporation that Disney remains today. Doug found that even strong organizations, like Disney, must embrace change and be willing to innovate.
Fluent in Japanese, Doug was on the start-up team for Tokyo Disneyland, Disney's first international theme park. Based upon his rich career at Disney, plus his work as an international consultant for some of the world's most admired corporations and business leaders, Doug explores the strategic necessity of why all companies must now think globally, and act locally. Learn how companies such as IBM, Starbucks, Procter & Gamble, Siemens and Intel have benefited from those lessons.
He is the author of numerous articles and seven books on leadership, customer service and international business, including his two most popular: "The Changing Face of Today's Customer: How to Attract and Retain a Diverse Customer and Employee Base." With a foreword by renowned business leader Peter Ueberroth, head of the US Olympic Committee and Ken Blanchard of One Minute Manager fame, "The Changing Face" addresses how businesses can thrive in this era of cultural diversity and global competitiveness. Doug's other most popular title is "Even Monkeys Fall from Trees: The Art and Science of Outstanding Customer Service" which focuses on a balanced approach to service, leadership and teamwork.
Doug speaks from his own experience at Disney, combined with his consultations and interactions with the world's most admired business leaders. He customizes every keynote presentation or workshop to the client's specific needs. Known across corporate America and around the world for his captivating and humorous story-telling style of delivery, Doug challenges his audience to take action and get results!
Keynotes and Speaking Topics
Doug often learns during the needs assessment that clients want a little bit of every topic mixed in with Disney and client success stories! After a careful and thorough needs assessment, Doug weaves the client's personal history, challenges and goals into his presentation. Attendees typically assume Doug is an employee or association member because his research is so thorough. The following descriptions are guidelines for helping your client choose which topic and title best fits their meeting theme.
Customer Service/Communication/Motivation – The Magic of Exceptional Customer Service Doug's Walt Disney University training experience provides fascinating stories, unique insights, and invaluable lessons. Learn how certain skills, attitudes and behavior contribute to exceptional performance to build, win, and keep market share. Service and attitude affect your bottom line. Doug's active listening strategy, R.A.P.S. introduces techniques for improved communication, building internal and external relationships, and handling unpleasant confrontations. His well-known "Life as Tigger" story animates how employees can positively address intra-departmental strife. Doug shares Disney's "SCSE" comprehensive service philosophy to illustrate how Disney achieves and maintains service excellence and loyalty. Other popular topics include Disney's show business service language and concepts, including why the terms "on-stage and off-stage behavior", "cast member", and "costumes" encourage employees to put on their best "show" for the "guest".
Change/Creativity/Innovation – Even Monkeys Fall From Tress, Learn From Mistakes and Embrace Change Even the best and the brightest make mistakes. However, the ability to deal with setbacks, then bounce back even stronger is the hallmark of consistent market leaders Join Doug as he takes you on a "behind the scenes" tour of the Walt Disney Company to learn about both its successes and how it overcame spectacular obstacles by challenging the status quo and embracing change. Successful organizations embrace the attitude of "change or perish" and are willing to reinvent themselves. How do the best organizations overcome growth traps which include turf wars, hierarchical barriers and creative stagnation? Doug provides examples of how world-class leaders have eliminated these barriers to improvement and enthusiastically embraced change. The world is changing, are you?
Beyond Stuck in the Middle Seat' Welcome Change & Take ControlWhat's the worst place in an airplane? The middle seat! Why? You're literally stuck in a rotten place, possibly for a long time, and you can't do anything about it. Or can you? During this presentation, Doug uses the middle seat as a metaphor for what happens to all of us in life. How do you deal with unfortunate situations? When in a situation that you "can't control," what options do you actually have? This entertaining and thought-provoking presentation addresses such topics as: Creative Problem Solving, Work-Life Balance, Stress Management, and Career Development. Join Doug for some fun as he addresses everything from life-on-the-road horror stories to dealing with organizational change.
Leadership/Teamwork – Lead the Way, Your Customers and Employees Will Follow Exceptional customer service breaks down if leadership doesn't model the desired attitude and behavior. Doug zeroes in on the concept of great leadership = great customer service, then reinforces his concepts with examples of successful strategies from Disney and other organizations. Management is responsible for building a strong team by setting the tone. Few people are "natural born leaders," and this presentation demonstrates how an extraordinary attitude and communication style can transcend the organization and make a difference. While front line employees interact with and service the external customer, the leadership team is responsible for the internal customer. The strongest organizations have leaders who role-model attitudes and behaviors that inspire heightened productivity, plus maximize both personal and professional success.
Global Competitiveness/Diversity – The Changing Face of Today's Customer The globe is shrinking'.is your business expanding? All companies that expand globally or provide products to culturally diverse customers run into problems. Learn what companies such as IBM, Starbucks, Procter & Gamble, Intel and Disney have discovered (often the hard way) and how you can benefit from those lessons. Doug gives real-life examples that support the concept of think globally, but act locally, and is a "must" for groups that serve a culturally diverse customer base either domestically or internationally.
Books and Articles
The Changing Face of Today's Customer. Are You Making Invalid Assumptions About Your Diverse Customer and Employee Base?
Even Monkeys Fall From Trees. The Key to Maintaining Your Balance and Recovering from Inevitable Mistakes