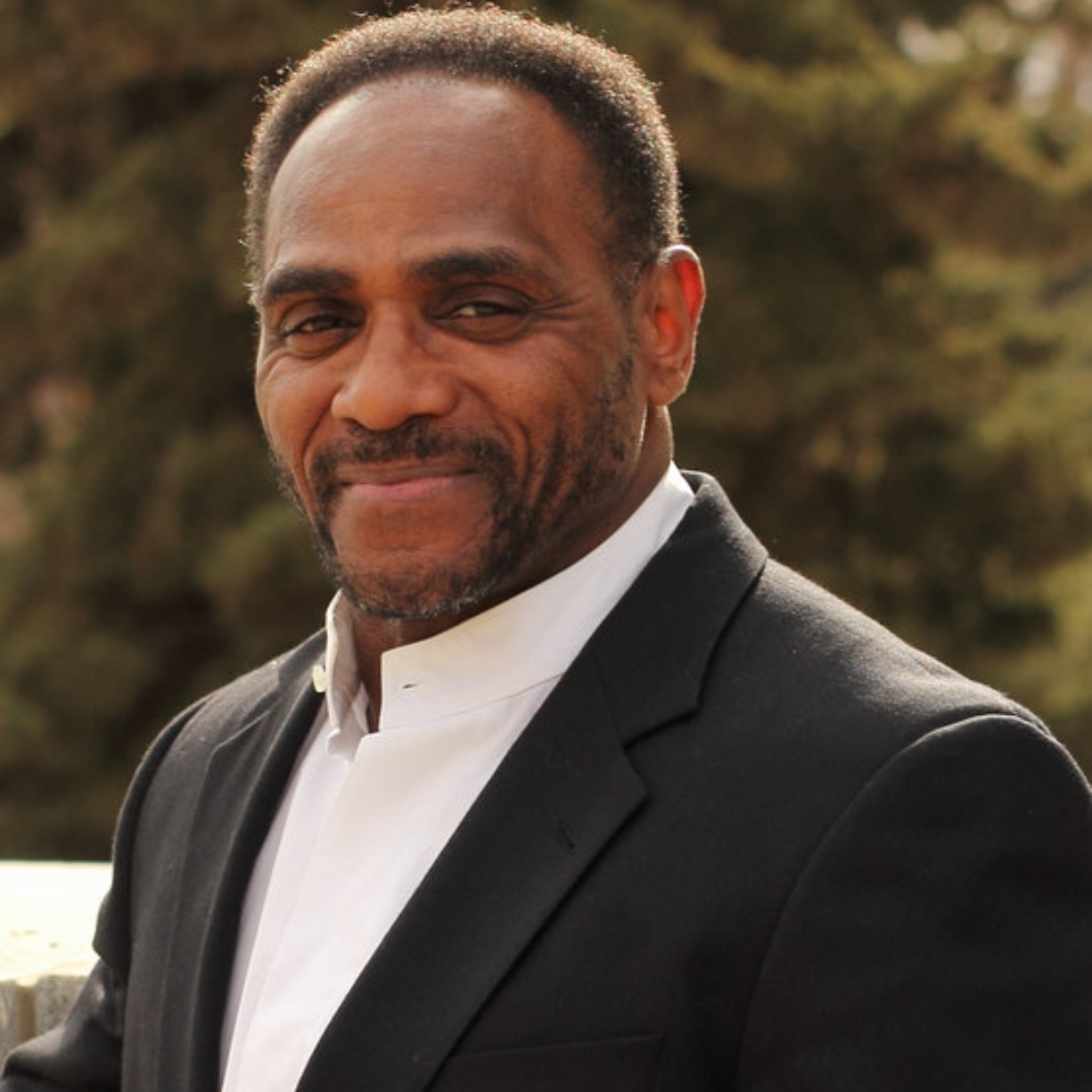 Henry "Gizmo" Williams
CFL Hall of Fame Player, Grey Cup Champion
ShareAdd To My FavoritesPrint Profile
Why Wait?
If you are interested in me for your event send a message.
Find out my availability, price, and additional information to help you decide.
Send Message
Profile
Henry L. "Gizmo" Williams (born May 31, 1962, in Memphis, Tennessee) is a retired American and Canadian football kick returner and wide receiver. Since his retirement at the end of the 2000 CFL season, Williams has worked as a motivational speaker.
Born into an impoverished family, Williams has a family history of multiple sclerosis, which killed his mother on Christmas 1969 (when Williams was six), as well as seven of his ten siblings. Williams's father died in a house fire on Christmas of 1970 only one year after his mother's death. Williams was raised by his brother Edgar after the death of both his parents, and, after Edgar's death, he was raised by an aunt.
Despite his background, Williams was able to be a successful high school football player, and was able to enroll at East Carolina University. After graduating from East Carolina, Williams was signed by the Memphis Showboats of the United States Football League. While playing in Memphis, future Professional Football Hall of Famer Reggie White gave the shifty Williams the nickname "Gizmo", which would stick with him through his professional career.
Williams was released by the Showboats after one season in the USFL in 1985, and signed with the Edmonton Eskimos of the Canadian Football League. With the exception of a half-season with the Philadelphia Eagles in 1989, Williams would play with the Eskimos for every CFL season from 1986 to 2000.
Standing a diminutive 5′6″, Williams was in many ways a prototypical Canadian football kick returner. He saw some success as a receiver, breaking 900 yards receiving on two occasions, but was best known for his work as a returner. Williams soon developed a trademark of doing a flip in the air after every score, which quickly became associated with Williams in the eyes of the fans. During his career with the Eskimos, Williams set more than 20 CFL records, and as of 2006 is still the league's all-time leader in both punt and kickoff return yardage, and holds the record for most kick return touchdowns with 31 (26 on punt returns, two on kickoff returns and three on missed field goal returns). Perhaps his most memorable was a 115 yard missed field goal return for a touchdown in the 1987 Grey Cup.
Henry Williams attended East Caroline University and played briefly with the United States Football League (USFL) Memphis Showboats before joining the Edmonton Eskimos in 1986. His skills caused the CFL to create a 'designated import' spot on each team's roster to allow for a game-breaking specialist. No one else broke open games like Williams through 14 seasons with the Edmonton Eskimos.
In 149 regular season games Williams, affectionately known as "Gizmo", returned 26 punts for touchdowns, including five in one season, to set CFL records. He also returned three kickoffs and two missed field goals for touchdowns, added 21 touchdown passes as a receiver and another on a running play. Undersized and speedy, he often punctuated his touchdowns with end zone back flips.
Williams spent the 1989 season with the NFL's Philadelphia Eagles and rejoined the Eskimos in 1990. At the time of his retirement in 2000, Williams was the CFL's all-time leader in punt returns with 1,003, punt-return yardage with 11,177, kickoff returns with 335 and kickoff-return yardage with 7,354. He amassed 23,927 all-purpose yards in his career.
Williams made 14 postseason appearances, playing in 22 playoff games and five Grey Cup games. In the 1987 Grey Cup game he set a record by returning a missed field goal 115 yards for a touchdown.
In 2002, he was inducted into the North West Mississippi Junior College Hall of Fame and became a member of the Eskimos Wall of Honour that same year. Four years later, Williams was inducted into the Canadian Football Hall of Fame. In November 2006 he was voted one of the CFL's Top 50 players (#25) of the league's modern era by Canadian sports network The Sports Network/TSN.
Career Highlights
Grey Cup
Grey Cup champion (1987, 1993)
Grey Cup Appearances: 1986, 1987, 1990, 1993, 1996
CFL All-Star
CFL All-Star: 1987, 1991, 1992, 1993, 1994
CFL West All-Star: 1987, 1988, 1991, 1992, 1993, 1994, 1997
Honors:
2002 – Edmonton Eskimos Wall of Honour
2006- Canadian Football Hall of Fame – Inducted Player
2006 he was voted one of the CFL's Top 50 players (#25) of the league's modern era by Canadian sports network The Sports Network/TSN.
Career Records
Eskimos Records
Most Kickoff Returns – Career (335)

Most Kickoff Return Yards – Career (7,354)

Most Kickoff Returns – Game (8) – September 5, 1994

Most Punt Returns – Career (1,003)

Most Punt Returns – Game (12) – August 12, 1988

Most Punt Return Yards – Career (11,177)

Most Punt Return Yards – Season (1,440) – 1991

Most Punt Return Yards – Game (232) – July 17, 1991

Most Punt Return Touchdowns – Career (26)

Most Punt Return Touchdowns – Season (5)

Most Punt Return Touchdowns – Game (2) – 3 times