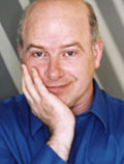 Gery Schubert
Celebrity Impersonations Comedy Show
ShareAdd To My FavoritesPrint Profile
Why Wait?
If you are interested in me for your event send a message.
Find out my availability, price, and additional information to help you decide.
Send Message
Profile
You need the man of a thousand voices, a hundred faces and at least 12 wigs. A man with unending ideas and possibilities. You need Gery Schubert – professional actor, comedian, teacher, speaker and performer. Gery's 20 years of performing and teaching, and a lifetime of creative ideas, is sure to find some way of getting your message across.
You have probably seen or heard of some of Gery's character events from:
Austin Powers⁄Dr. Evil Sixties Events;
Captain Stubby and the Love Boat Banquets;
Elvis;
Richard Simmons;
Hockey night with Don Cherry;
Personalized Dr. Phil show;
Dame Edna;
Mock Academy Awards night;
Julia Chilled Cooking Show;
Angus McAngus Golf Tournament, etc. etc.
The characters, themes, ideas are endless – it's whatever you and Gery can create together. Or, perhaps, just a half hour to an hour set comedy performance is what you are looking for. If fun, heart-warming, inspirational, team building, spirit building entertainment is what you want, Gery is just the ticket. Gery has performed on film, TV, radio, stage, and for numerous corporations, conferences, churches, and schools from across Canada, the U.S. and Mexico. His performances have ranged from Disney's "Honey I Shrunk the Kids" to regular comic engagements at the Fairmont Banff Springs Hotel.