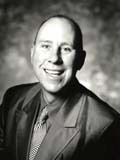 Clark Robertson
Stand-Up Comedy & Props
ShareAdd To My FavoritesPrint Profile
Why Wait?
If you are interested in me for your event send a message.
Find out my availability, price, and additional information to help you decide.
Send Message
Profile
Clark Robertson is more than a comedian. With his juggling skills, eclectic array of props, colourful costumes and razor-sharp comedic timing, Clark Robertson is a virtual one-man clean comedy variety show. Clark Robertson develops rapport with any audience using his improvisational banter and innovative audience participation routines. Funny, laughable, hilarious clean comedy entertainment that is recommended for conventions and corporate events.
Notable Live Appearances
1988 Winter Olympic Games – Calgary
Continental Hotel & Casino – Las Vegas
Tropicana Hotel – Mexico
Calgary Stampede – seven consecutive years – Calgary
Stage Appearances With
Phyllis Diller
John Byner
Charlie Major
April Wine
Kim Mitchell