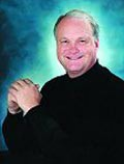 Tim Breithaupt
Take This Job And Love It
ShareAdd To My FavoritesPrint Profile
Why Wait?
If you are interested in me for your event send a message.
Find out my availability, price, and additional information to help you decide.
Send Message
Profile
Tim Breithaupt's competitive edge is his innate ability to connect with his audiences. His delivery style is referred to as entertainment – a lively blend of logic, simplicity and humour. With a Commerce Degree from the University of Toronto coupled with twenty years experience in the business community, Tim delivers real-world wisdom to foster a level of confidence that will boost results to exciting new levels. Tim has worked with Fortune 500 companies sharing his unique formula of success with thousands of professionals. As a leading expert in the area of business development, Tim has been published in local, national and international publications.
Tim is the author of the Canadian Bestseller, "Take This Job and Love It: The Joys of Professional Selling". The book fosters sales confidence and thus makes one more effective in an increasingly competitive marketplace. His book has rare endorsements from notable authors such as David Chilton (The Wealthy Barber), Jay Conrad Levinson (Guerrilla Marketing) and Brian Tracy.
Keynotes and Speaking Topics
Take this Job and Love It – Ingredients of Success
Why People Listen to You Only 25% of the Time
Dealing With Different People
Effective Communication Skills
Customer Service or Lip Service
Effective Coaching Skills: Management Versus Leadership
Synchronized Selling: The Art of Win-Win
Effective Closing Skills
The Art of Getting to "Yes"
Winning Attitudes – Five Pillars of Success
Books and Articles
10 Steps to Sales Success