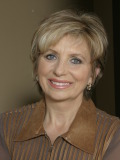 Susan Sweeney
Renowned e-business and Internet marketing expert
ShareAdd To My FavoritesPrint Profile
Why Wait?
If you are interested in me for your event send a message.
Find out my availability, price, and additional information to help you decide.
Send Message
Profile
Renowned e-business and Internet marketing expert, Susan Sweeney, C.A., individually tailors lively sessions for clients interested in improving their online presence. Whether your interest lies in increasing targeted traffic to your web site or implementing a dynamic e-business strategy, Susan has the hands-on experience and knowledge necessary to guide you on your way to online success. Susan Sweeney is the author of the highly regarded and successful Internet marketing book "101 Ways to Promote Your Web Site". Her latest release, "Internet Marketing for Your Tourism Business", has received rave reviews from many tourism industry professionals and is positioned to repeat the success of her previous endeavor. Susan holds both her Chartered Accountant and Certified General Accountant designations. She is an experienced Internet marketing professional with a background in computers, marketing and the Internet. She is the past owner of an Internet presence company, a web based software development company whose product was marketed exclusively on the Internet and an International Trade Commissioner for the Government of Canada.
As a result of technological changes and increased global competitiveness, the need for a strong Internet presence is essential. Susan instructs individuals with her enthusiastic personality combined with her vast hands-on international marketing experience, which keeps her listeners informed, and captivated. Let Susan help you increase your traffic and make you business prosper!
Keynotes and Speaking Topics
Welcome to My Web, Said the Spider to the Fly
As Traffic Increases, Profits Soar
E-Commerce Demystified
E-Business Myths and Models
E-Business Success
Celebrate a Season of No Vacancy