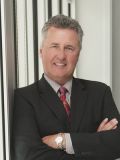 Steve Shannon
Keynote Speaker and Comedy Emcee
ShareAdd To My FavoritesPrint Profile
Why Wait?
If you are interested in me for your event send a message.
Find out my availability, price, and additional information to help you decide.
Send Message
Profile
Steve Shannon has been on the air broadcasting for 30 years in Saskatchewan. Steve has had the opportunity to meet and do things that the average person can't do. From meeting country music stars to flying with the Snowbirds aerobatic team he has been inspired by the best with some very unique FIRST IMPRESSIONS. He was fortunate to have been chosen as the Venue Announcer for Curling at the Salt Lake 2002 Winter Olympic games. Steve has been a community volunteer for many years in the province and currently is the Chair of the Volunteer Board of Directors for Saskatoon City Hospital Foundation. For fun he loves to fish, golf run antique Steam engines (which afforded him a meeting with the Late John G. Diefenbaker), and speak as a motivator and after dinner speaker. Steve is on the air in Saskatoon at CJWW radio as the morning co-host and is also the company's Public Service Manager.
As a comedy emcee, Steve Shannon is one of the best in the business. With his smooth radio voice and improvisational comedic timing, Steve has perfected the art of keeping events running on time, making announcements, presenting, introducing, and he always injects plenty of jokes for constant laughter.
Television / Film / Radio
Keynotes and Speaking Topics
First Impressions – Ever had a close encounter with a famous person? Felt like you've been in the presence of The Queen, Jean Chretien, PM Paul Martin, Bill Clinton? you will today. Ever flown with Canada's Snowbirds, worked at the Winter Olympics or spent 90 minutes with Garth Brooks? Steve Shannon has! And he's here to share his inspirational 'First Impressions'