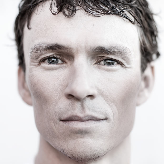 Simon Whitfield
World Champion Triathlete
ShareAdd To My FavoritesPrint Profile
Why Wait?
If you are interested in me for your event send a message.
Find out my availability, price, and additional information to help you decide.
Send Message
Profile
Simon Whitfield's name became synonymous with success over the span of his decorated career, but his journey to the top was paved with left turns. A talented young runner, Whitfield showed early potential in triathlon but lacked the skills to put all three disciplines together. With a passion for the sport and a goal to "be the world's best at something", he made the mature decision as a teenager to move to Australia to train amongst its top-ranked triathletes.
At the start of the 21st century, his dreams began to come true winning the Canadian Championship brought him to his first Olympics in Sydney Australia. There he stunned the world by coming from a 4th place in the dying minutes to win Gold.
Keynote Topic
Simon speaks on the subject of "The Relentless Pursuit" of achieving your goals, dreams, and overall well-being. His engaging presentation is informative and inspirational.
Career Highlights
Olympic Gold Men's Triathlon 2000
Olympic Silver Men's Triathlon 2008
Flag Bearer for Canada Olympics 2012
Four-Time Olympian
12 Canadian Championships
14 World Cup Victories
Canadian Triathlon Hall of Fame 2014
International Triathlon Hall of Fame 2015