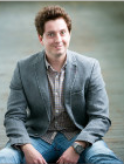 Ryan Belleville
Smart, Hilarious Canadian Stand Up Comedian
ShareAdd To My FavoritesPrint Profile
Why Wait?
If you are interested in me for your event send a message.
Find out my availability, price, and additional information to help you decide.
Send Message
Profile
Widely regarded as one of Canada's Top Stand-up comedians. By 17 he was performing comedy professionally, and was the youngest person to ever record their own CTV Comedy Now special. He is the winner of a Canadian Comedy Awards, and the Phil Hartman Award for his stand up.
Of his many TV appearances he has appeared 8 times at the Just for Laughs festival in Montreal, where he is a crowd favorite, as well as multiple appearences on CBC's Halifax Comedy Festival, The Winnipeg Comedy Festival, and CBC's The Debaters. South of the boarder he has been seen on Comedy Central's Live at Gotham, CBS's The Late Late Show, and MTV's Busted.
A respected comedic actor, he was a series regular on FOX's sitcom Life on a Stick, CW's The LA Complex. He was the star and co-creater of the cult show Almost Heroes, now available on Hulu. He has starred in the feature films National Lampoons Going the Distance, Disney's Stuck in the Suburbs, Step Dogs and the award winning family film Finn on the Fly.
Most recently he was the star of CTV's sitcom Satisfaction and hosts one of iTunes top Comedy Podcasts in Canada, The Flying Bellevilles Podcast.
Television / Film / Radio
CTV's sitcom Satisfaction
Just for Laughs festival in Montreal
CTV Comedy Now special
CBC's Halifax Comedy Festival
The Winnipeg Comedy Festival
CBC's The Debaters
Comedy Central's Live at Gotham
CBS's The Late Late Show
MTV's Busted
FOX's sitcom Life on a Stick
Star and co-creater of the cult show Almost Heroes
National Lampoons Going the Distance (feature film)
Disney's Stuck in the Suburbs (feature film)
Step Dogs (feature film)
Finn on the Fly (Award winning family film)
The Flying Bellevilles Podcast – host – one of iTunes top Comedy Podcasts in Canada
Career Highlights
Winner of a Canadian Comedy Award
Winner of Phil Hartman Award for his stand up