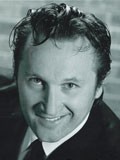 Paul Sveen
Stand-up Comedian
ShareAdd To My FavoritesPrint Profile
Why Wait?
If you are interested in me for your event send a message.
Find out my availability, price, and additional information to help you decide.
Send Message
Profile
Paul Sveen is a national corporate comedian and keynote speaker sharing his unique brand of humor for over three decades. From appearances on Comedy Now, Madly Off in All Directions, The Winnipeg and Halifax Comedy festivals and much more, Paul's hilarious take on life will leave you holding your sides gasping for air. "He truly is one the funniest people in Canada" – See Magazine. Paul will absolutely raise the roof off your event. If you're looking for one of the funniest comedians in Canada or a keynote on achieving purpose through humor, then Paul Sveen will deliver in a performance you will never forget. For a truly amazing comedy event look no further then Paul Sveen.
Television / Film / Radio
So You Think You're Funny – CBC
Madly Off In All Directions – CBC Radio
Off The Record – TSN
America's Funniest People – ABC
Comedy Now – CTV
The Tommy Hunter Show – CBC
Keynotes and Speaking Topics
The Power of Humour – Paul has been sharing the "Power Of Humor" in keynotes for the past ten years. In his keynotes and break out sessions he shares the Five principles of Humor- it's the beginning of the journey! The first is to eliminate our critic-our fear. The second is discovering a secret about ourselves- our theme. The third is living in our personal sand box. Four is allowing our intuition. The fifth is letting go and taking action! These steps trigger a fire a want in us. We discover through the principles that it's better to take action and allow the results no matter what- then to stay stuck and be miserable. Each one of us has dreams we're not acting on. We have only so many heartbeats. Isn't it time we start living the life we deserve! Laugh all the way to a new you. That's where your results are. Everything we do is energy! Our emotions are the radio station we're broadcasting. What we send out is what we get back- this is the law of attraction. Fear repels opportunity joy attracts it. When we align our energy with our dreams we attract results purpose and joy. When our happiness has as much affect on those around us as it does to ourselves we begin to attract the life we dream. Laugh your way to the new you in "Making wealth by -making a difference."
Notable Live Appearances
Winnipeg Comedy Festival
Halifax Comedy Festival
Edmonton Fringe and Comedy Festivals