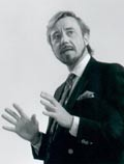 Norman K. Rebin
Break Through to Global Success
ShareAdd To My FavoritesPrint Profile
Why Wait?
If you are interested in me for your event send a message.
Find out my availability, price, and additional information to help you decide.
Send Message
Profile
Need some innovative thinking? Better collegiality? Expanded markets? A whole new focus? Learn how this world renowned orator and strategist has helped a variety of organizations innovate and flourish. Norm Rebin is the only Canadian speaker to have received the Council of Peers Award of Excellence, the National Speaker's Association's world-class designation currently held by fewer than 100 speakers worldwide, and is featured in 'The Greatest Speakers I Ever Heard' by D. Walters. Norm regularly appears on a number of television and radio shows in the USA, Canada, New Zealand, India, England, Sweden and the Caribbean, and has been featured in print publications such as Life Magazine, The Financial Post, MacLean's and dozens of newspapers around the world. Norm's entertaining workshops and speeches have inspired over 4000 audiences in more than 30 countries.
Keynotes and Speaking Topics
The Future is You! – Innovative Future Products, Markets and Management Techniques
The Global Leader – New Skills, Attitudes and Energies for Executives
The Four Essential Elements of the Model T.E.A.M.: Trust, Empathy, Action, Maintenance
Realizing our Future: Remembering our Past
Programming UP (Ultimate Performance)