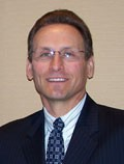 Michael Bergdahl
What I Learned From Sam Walton Founder of Wal-Mart
ShareAdd To My FavoritesPrint Profile
Why Wait?
If you are interested in me for your event send a message.
Find out my availability, price, and additional information to help you decide.
Send Message
Profile
Michael Bergdahl is considered an authority on Wal-Mart Competition. He has appeared on CNN, CNBC, CNN FN, MSNBC, CNN International, CBS National Radio and Bloomberg TV. He has participated in internationally televised news debates on 'Power Lunch', 'On the Money', 'Morning Call', and 'Closing Bell'. Articles written by him, and articles written by others about him and his books, have appeared in business newspapers and magazines around the world.
If you're serious about success in today's business world, you need Michael Bergdahl. An internationally acclaimed speaker, business coach, and author, Bergdahl combines a lifetime of insider expertise with a powerful, high-energy style that inspires, electrifies, and entertains audiences as he teaches them how to compete in a Wal-Mart world.
Bergdahl's power-packed, to-the-point presentations and his unique knowledge of Wal-Mart's methods have made him one of today's most in-demand business speakers and coaches. The methods and processes he explains are far more than just theory – as an experienced "turn-around" specialist who has helped some of the nation's largest and most influential organizations restructure, refocus, and rebuild, Bergdahl knows how to help businesses get results.
Michael Bergdahl is a professional international business speaker, author and turnaround specialist. Bergdahl worked in Bentonville, Arkansas for Wal-Mart, as the Director of 'People' for the headquarters office, where he worked directly with Wal-Mart's founder Sam Walton. It was Sam Walton who gave Bergdahl the nickname, 'Bird Dawg'! Previous to Wal-Mart he worked in the FMCG Industry for PepsiCo's Frito-Lay Division in the sales organization and headquarters staff assignments. He's an experienced turnaround specialist who has participated in two successful business turnarounds at American Eagle Outfitters and Waste Management.
Keynotes and Speaking Topics
Michael Bergdahl is a Professional International Business Speaker with substance, who is one part business, one part inspiration and one part storyteller. He presents keynote speeches, half day programs and full day 'Master Classes'. In his speech, 'Growing Your Business the Sam Walton and Wal-Mart Way' (a.k.a. Picking Wal-Mart's POCKETS), he unveils the best practices of Wal-Mart, and the success secrets of Sam Walton. Your conference attendees will learn 'The Tactics of The World's Richest Man, Sam Walton', and 'The Strategies of Wal-Mart, The World's Largest Company'. He customizes his speeches or workshops to fit your conference theme and designs his speeches to provide tools audience members can use.
Sam Walton's Strategies for Business Success in Tough Economic Times' "Wouldn't it be great to learn Sam Walton's success strategies? Now you can!"
Picking Wal-Mart's 'POCKETS" 'Strategies of the World's Largest Company'
The 10 Rules of Sam Walton' 'Tactics of the World's Richest Man'
Growing Your Business 'The Sam Walton & Wal-Mart Way" 'Wal-Mart is a Logistics, Distribution and IT driven company that also has Retail Stores.'
AntidisestablishmentWalMartarianism' 'The battle for the hearts and minds of Wal-Mart's two million employees.'
Change/Challenge/Choice' 'Because yesterday's success is no guarantee of success tomorrow, your team has to adapt & change now or risk failure in the future!'
Books and Articles
What I Learned from Sam Walton: How to Compete and Thrive in a Wal-Mart World.
The 10 Rules of Sam Walton: Success Secrets for Remarkable Results.