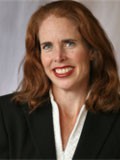 Meg Soper
Stand-up Comedian and Speaker
ShareAdd To My FavoritesPrint Profile
Why Wait?
If you are interested in me for your event send a message.
Find out my availability, price, and additional information to help you decide.
Send Message
Profile
Laugh a minute stand-up comic Meg Soper is one of Canada's premier comediennes. She captivates diverse audiences with a brand of humour that touches upon relevant and often spirited topics such as relationships, romance, parenthood, dieting and her career as an operating room nurse. With a huge following in the health care community, Meg performs in the girlnext-door tradition of Jay Leno or Jerry Seinfeld. She has worked alongside such leading comics as Ellen De Generes. Professional speaker and comedienne Meg Soper is recognized as one of the premiere motivators on life balance in Canada. With her unique perspective on life, she captivates her audiences and leaves them feeling enlightened and entertained. Meg has appeared as a feature performer at universities, conventions and corporate functions across North America. Meg has shared the stage with such celebrities as Ray Romano and Ellen Degeneres. As a Registered Nurse in the Operating Room, Meg understands the challenges that nurses face from a first hand perspective, and has a very strong following in the health care community. She has appeared on the CBC Television Network, Women's Television Network, and Prime TV, as well as being featured in many radio programs and comedy festivals. Meg has a tremendous ability to connect with her audience and take every event to a higher level.
Television / Film / Radio
Comedy College – CBC Television
Funny Girls – Women's Television Network
Keynotes and Speaking Topics
Wit, Fit and Balance…Strategies for Success – Meg Soper's twist on life provides her motivational life balance presentation with a perspective only a stand up comic could possibly deliver. This presentation takes you through the stresses of everyday life and sheds a humorous light on it. Whether you are faced with stress in the workplace or the inevitable obstacles of daily living, Meg offers a refreshing perspective. You will leave in stitches, armed with a number of strategies to enhance your life experience and maintain a sense of balance. This stand up presentation proves you can find levity in any life situation. Whether you're facing the perils of middle age or juggling a career and family, Meg will help you find a laugh along the way. Run some of Meg's pithy, stress-relieving ideas up the flagpole and learn to embrace her philosophy that "life is too short to stuff a mushroom". You will leave feeling enlightened, energized and entertained.
Get Connected and Stay Plugged In – This light hearted interactive presentation focuses on effective communication, conflict management and dealing with difficult people. Develop strategies to enhance relationships on both a personal and professional level. Through laughter and interactive energy people will come away with a better understanding of each other's challenges and unique qualities. You will leave armed with practical strategies geared towards a healthier, happier and more productive workplace environment.
Stage Appearances With
Ellen De Generes
Ray Romano