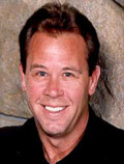 Marty Hanenberg
Stand-up Comedian
ShareAdd To My FavoritesPrint Profile
Why Wait?
If you are interested in me for your event send a message.
Find out my availability, price, and additional information to help you decide.
Send Message
Profile
Marty Hanenberg has 20 years of performing experience under his belt, making him a much-sought after performer, whose versatility, professionalism and tasteful humor are perfectly suited for the many corporate, convention and community events he headlines. Marty Hanenberg's unique view of everyday life has made him a favorite comedian at events across the country. Marty's acting career is also taking flight, with roles in several motion pictures, including "Rat Race", and guest appearances on the TV series "Honey I Shrunk The Kids" and "Comedy At Club 54". Marty Hanenberg was born in Canada's Capital, Ottawa and headed west for the bright lights of Canada's Improv Capital, Calgary, over 20 years ago. After cutting his comedy teeth with the world-famous Loose Moose Theatre Company, he co-founded the improvisational comedy troupe "Comic Relief", whose blend of scripted and improvised material gave them rave reviews from coast to coast. Marty has incorporated his improvisation skills into his stand-up act, giving it an energetic, spontaneous quality that guarantees a fresh, different show every time. He has shared the stage with Colin Mochrie and Ryan Stiles from "Whose Line Is It Anyway?" and Bruce McCulloch and Mark McKinney from "The Kids In The Hall". Marty Hanenberg has a long list of satisfied corporate clients including WestJet, The Royal Bank, ATCO, Canadian Tire, the R.C.M.P. and Mobil Oil.
Stage Appearances With
Ryan Stiles and Colin Mochrie of "Whose Line Is It Anyways"
Bruce McCulloch and Mark McKinney from "The Kids In The Hall"