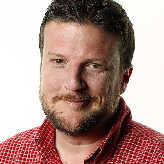 Mark Forward
Award Winning Stand-up Comedian
ShareAdd To My FavoritesPrint Profile
Why Wait?
If you are interested in me for your event send a message.
Find out my availability, price, and additional information to help you decide.
Send Message
Profile
In 2006, made his first appearance at the prestigious Just For Laughs Festival, where he won the Homegrown Comic Competition. He also won the Canadian Comedy Award for Best New Comer. He followed that up with two more Canadian Comedy award Nomination and one win. He was a writer and performer on the JON DORE TELEVISION show. He currently can be seen as Mr. Leung on MR.D. Mark was recently featured on the LATE LATE SHOW with CRAIG FERGUSON.
Television and Film
Mr. D - CTV as Mr. Leung
Jon Dore Television Show - writer and performer
Late Late Show with Craig Ferguson
Comedy Now! Featured CTV/The Comedy Network
Degrassi: The Next Generation Actor CTV
The Big One Principal CTV/The Comedy Network
Video On Trial Featured Much Music
Halifax Comedy Festival Featured CBC
Montreal Just for Laughs
Awards
2006 Just For Laughs Homegrown Comic Competition Winner
2005 Canadian Comedy Award Winner for Best Stand-up Newcomer
2000 Finalist: Yuk Yuk's Funniest New Comic
Finalist: Phil Hartman Comedy Award
Finalist: Yuk Yuk's Funniest Person with a Day Job