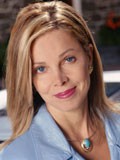 LuAn Mitchell
One of Canada's Top Female Business Person
ShareAdd To My FavoritesPrint Profile
Why Wait?
If you are interested in me for your event send a message.
Find out my availability, price, and additional information to help you decide.
Send Message
Profile
From America to Australia and Madrid to Mexico, inspired audiences are leaping to their feet after hearing international motivational speaker LuAn Mitchell's message of genuine hope, unwavering faith and personal commitment to action. LuAn Mitchell is the woman who has overcome adversity on every front, and she can teach you to do the same. LuAn Mitchell's life is a story of tragedy and triumph, emerging every time to reach the pinnacle of business, family and personal success.
LuAn Mitchell, an international bestselling author, teaches you to believe in yourself. Everything you need to achieve your dreams, everything you need to succeed, everything you need to be happy – the instinct, the guts and the drive – are already deep inside you, just waiting to burst out. LuAn Mitchell shows you how to use those feelings to become a success!
As entrepreneur, corporate executive, author, motivational speaker, philanthropist and mother, LuAn Mitchell has lived a life of wide experience, harsh reality, and repeated triumph.
Mitchell has reached the pinnacle of business success being named Canada's Number One Female Entrepreneur for three successive years by Chatelaine and Profit magazines. On the international stage, she has been honored annually since 2001 by the Leading Women Entrepreneurs of the World. McGill University of Montreal has named LuAn as the 2003 recipient of the McGill Management Achievement Award for excellence of achievement in business and community service.
LuAn's business experience began with her own salon, spa, and modeling school, and included-as Chair of the Board of Directors-shepherding Mitchell's Gourmet Foods from the brink of bankruptcy to one of Canada's most successful value-added food processors. Her life is a story of struggle and survival. From the country kid who was taunted as "Elly Mae" at her high school, to the confident mother of three young children who rose to command one of Canada's largest food processing companies, she has always triumphed, although she has also endured much.
Keynotes and Speaking Topics
Well-thy Life
Follow Your Instincts
Don't Give Into Long Odds
Develop A Blueprint
Seek Alliances
Open Your Eyes To Opportunities
Be Prepared To Take Risks
Keep Moving Forward
Live With Love And Laughter
Books and Articles
Paper Doll: Lessons Learned From A Life Lived in the Headlines – International Bestseller – 2003
The Woman MVP Who Set You Free: Play quarterback with the big boys and win! – 2005
Eye of the Tiger: 10 surefire strategies in the hunt for excellence – audio series
Awards and Designations
Canada's Number One Female Entrepreneur for three consecutive years
McGill University Management Achievement Award for Execellence of Achievement in Business and Community Service
Career Highlights
One of 40 leading Women Entrepreneurs of the world