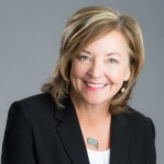 Linda Edgecombe – CSP
Top 60 Motivational Speakers in the World
ShareAdd To My FavoritesPrint Profile
Why Wait?
If you are interested in me for your event send a message.
Find out my availability, price, and additional information to help you decide.
Send Message
Profile
Linda Edgecombe is an internationally renowned motivational speaker, trainer and consultant. Linda Edgecombe is a best selling author who energizes every room as she leads people to loosen up, lighten the load and laugh. Linda Edgecombe's audiences are motivated and shown how they can shift their perspectives on life, work and themselves. Change has never been this painless! Linda Edgecombe's unique gift is her (no-more-pretences) insight into human nature. Linda Edgecombe shows us how to get real. As Motivator, Mother, Best-Selling Author, Community Activist, Marathon Runner and Entrepreneur, she's a keen and constant student of people. Linda Edgecombe is also a gifted storyteller. Utilizing real life experiences, she will weave tales that will have you laughing on the outside as you loosen up on the inside. As a professional speaker and with a degree in Physical Education, Linda Edgecombe brings 20 years of recreation, employee wellness, lifestyle and corporate consulting experience to her programs and her clients. Linda Edgecombe's book, 'You Might be a Martyr If" is a hilarious and popular look at the perils of guilt and martyrdom. Linda Edgecombe has appeared on CTV's Canada AM, CHBC, BCTV, Global TV, A Channel and has been featured in several print publications. A quick thinker who can connect with almost anyone about almost anything, she is also a popular guest on talk radio. Inside all the laughter, Linda Edgecombe's audiences are inspired to find the meaning in what they do and let go of what's not working. That means knowing what's important, moving past the 'shoulds' and embracing change. People in Linda Edgecombe's audiences get more real, and more generous, with themselves and those around them. Linda Edgecombe's message is as welcome as a deep belly laugh and as profound as a genuine look in the mirror.
Keynotes and Speaking Topics
HOLY CRAP AM I BUSY! Linda will reveal her research and data collected from dozens of organizations on how Chaos and "Busy" has become the new norm and wound us into the most unproductive and basically unhappy demographic in the past 30 years.
SHIFT OR GET OFF THE POT! From Linda's newly released book, she will share ideas and solutions for "Getting a Life". She'll get you thinking about three simple but life changing questions
BATTERIES INCLUDED. Take your organization on an Energy Boost. Linda will lead your group through an educational, hands-on and highly humorous ride that will re-focus, re-energize and re-invent how you see your life and your work. This program is available as a workshop s well as an Entertaining Keynote.
THE DEGREE OF DIFFERENCE In this half-day workshop Linda will lead you through an educational, hands-on and highly humorous ride that will re-focus, re-energize and re-invent how you see your life and your work.
For Safety Clients – PUSHED TO THE LIMIT Busy- The New Badge Of Honor is Costing Canadian and US Companies over $188 Billion Dollars per Year in Stress-Related Illnesses and Accidents. We're all just so "BUSY" these days. "Slammed." "Buried," in fact. Desperately trying to "keep our heads above water." "Up to my ass in alligators." While all of these are common responses to "How are you?" Oh, and if you don't want to say any of the above, "fine," is usually the runner-up response. It's a constant exchange, even a one-up attempt of just how much we have on our plates when we communicate to others about our work and home lives.
Books and Articles
Breaking Busy
"You Might Be a Martyr If…"
On The Edge – Living & Leading with Purpose & Balance
'Batteries Included – Lessons to Energize and Balance Your Life"