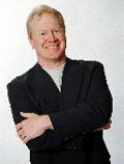 Karl Mecklenburg
Former NFL Denver Bronco Captain & Keynote Speaker. Six Keys to Success
ShareAdd To My FavoritesPrint Profile
Why Wait?
If you are interested in me for your event send a message.
Find out my availability, price, and additional information to help you decide.
Send Message
Profile
A Former Denver Broncos captain and All-Pro, Karl Mecklenburg rose from being a college walk-on and a 12th round draft pick to a pro career that included six Pro Bowl and three Super Bowl appearances. Considered the NFL's most versatile player, Karl played all seven defensive front positions. Bronco coaches wanted him at the point of attack and would move him throughout the game. There were many games where Karl Mecklenburg played all 7 positions in the course of a single game. Since retiring from pro football in 1995, Karl divides his time between family, motivational speaking, and his ongoing charity involvements. Karl was inducted into the Denver Broncos Ring of Fame and the Colorado Sports Hall of Fame. He also serves on the Broncos Alumni Council. Karl Mecklenburg is a member of the National Speakers Association. He has enjoyed speaking to a variety of groups over the years, and his story is both humorous and inspirational. The lessons life in the NFL taught him about teamwork, courage, dedication, desire, honesty and forgiveness, and goal setting can be applied anywhere. He has hosted a radio program, done television sideline reporting and studio work, written columns for the Denver Post and had magazine articles published. In 1987 he was the co-author of 'Meck For The Defense', published by McGraw-Hill. Look for his new book "Heart of a Student Athlete" coming soon. Karl is a respected professional speaker as well as a celebrity whose name recognition helps drive attendance. He is a member of the National Speakers Association and approaches speaking in the same way he approached football; with effort, intelligence, and passion. "I don't use a power point, I'm a story teller. I understand that I must entertain in order to effectively teach. I entertain in a way that touches my audience where they live: at work, in their relationships, and through their emotions. My audience laughs and leaves the presentation reaffirmed that they determine their own futures, and that they will be successful as a team." ' Karl Mecklenburg
Keynotes and Speaking Topics
Six Keys to Success Success is overcoming obstacles on the way to your dreams. It doesn't happen by accident. There is a pattern, a template that these accomplishments have in common. Karl's speeches give you the Six Keys to Success that he used to rise from a college walk-on to the most versatile player in the NFL. His presentation will be tailored to the needs of your group, and is full of humor and the life lessons that the rigors of the NFL taught him. Teamwork – leadership is the ultimate form of teamwork, "think we not me"; Courage to try new things and the courage to be decisive; Dedication – hard work, constant learning, and refusing to quit; Desire – your dreams, your passion, your mission; Honesty and Forgiveness, with others and in self evaluation; and Goal Setting – the short term, reasonable, specific steps that take you to your desires. These are the keys that you can apply at work, in your relationships, in your personal life, and anywhere that is important to you.
Books and Articles
'Meck For The Defense'
"Heart of a Student Athlete"