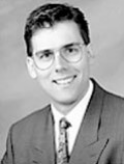 Juri Chabursky
Sales and Leadership Keynote Speaker
ShareAdd To My FavoritesPrint Profile
Why Wait?
If you are interested in me for your event send a message.
Find out my availability, price, and additional information to help you decide.
Send Message
Profile
As a speaker, trainer and strategist, Juri Chabursky has consulted with clients and addressed audiences in four countries, on three continents, in thirty five US states and in all ten Canadian provinces. Juri Chabursky's clients include: AT&T, Bell Canada, Manulife Financial, Microsoft, Million Dollar Round Table, MDRT Top of the Table, Scotiabank and York University. An award-winning speaker and sales professional, Juri Chabursky brings to his clients over twenty years of leadership, sales, service and systems experience. For Juri's clients, this translates into results-oriented programs that deliver real-life impact. Are you achieving the results you want? Is your team? Is performance exceeding expectations? If not, what's missing? Clarity? Skills? Strategy? Motivation? Juri Chabursky, CSP2, helps his clients achieve outstanding performance results through the understanding and effective application of technology, leadership and communication skills. His interactive keynotes, workshops and seminars are described by clients as 'High-energy!', 'High-content!', and 'High-impact!'. Juri Chabursky believes that real motivation and peak performance do not result from traditional 'hype', but rather from a feeling of personal power and control. And this feeling is the direct result of achieving personal clarity, learning practical skills, and applying effective strategies. His presentations are highly customized to meet the needs of his clients and their objectives and act as a catalyst to improve individual and team performance. CSP2 – Juri Chabursky has earned two CSP designations, that of Certified Speaking Professional, and Certified Sales Professional. Less than 7% of all members of the International Federation for Professional Speakers hold the first CSP, the highest earned designation in the speaking profession. There are only two speakers in the world who have earned both CSP designations.
Keynotes and Speaking Topics
It's Not The Playbook ' It's The Execution
The Art Of Making Rain
The 7 Sins of Selling
The Technology Challenge
The Digital Frontier – Data Smog, Info Flood And The Art of Surfing