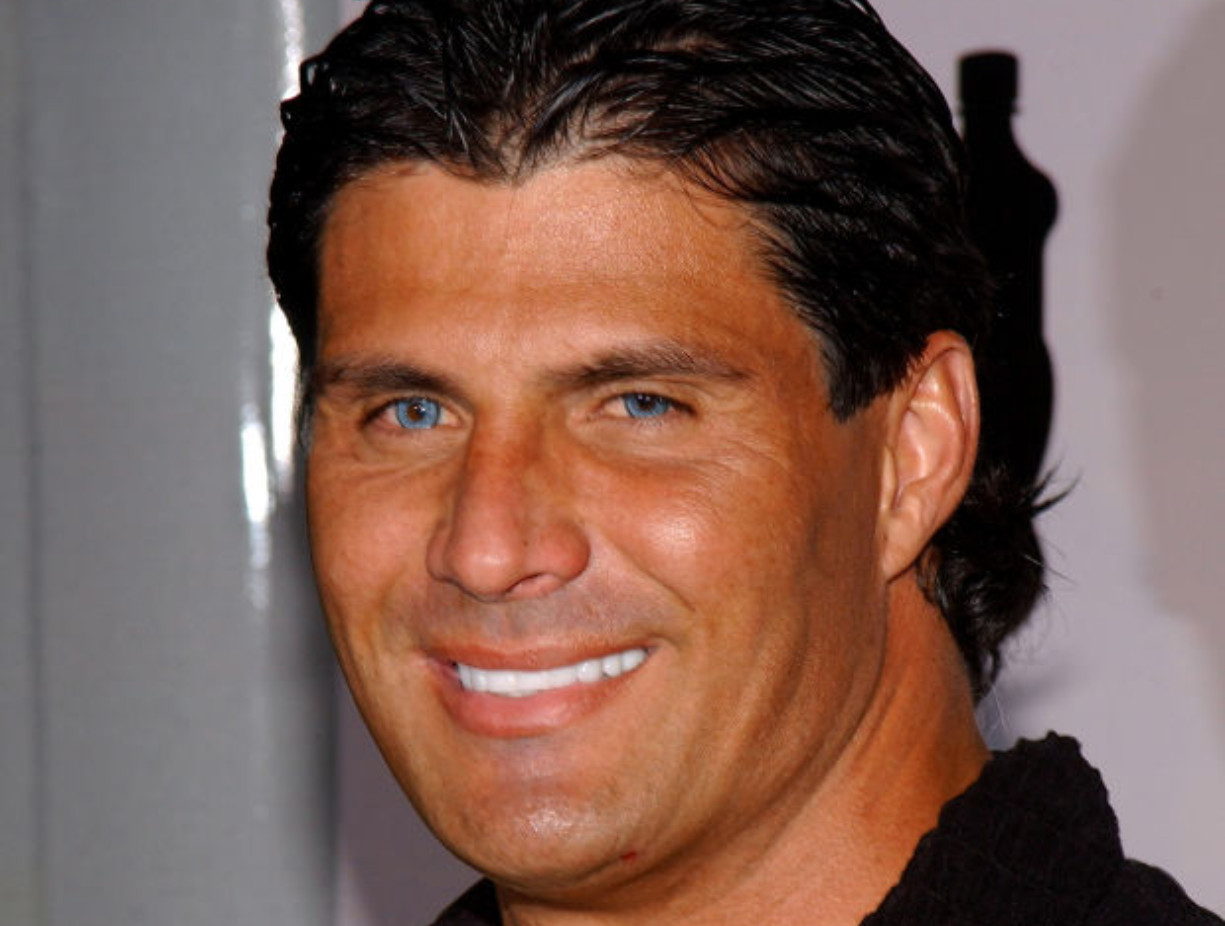 Jose Canseco
Two Time World Series Champion. Six Time All-Star
ShareAdd To My FavoritesPrint Profile
Why Wait?
If you are interested in me for your event send a message.
Find out my availability, price, and additional information to help you decide.
Send Message
Profile
Canseco made his debut with the Oakland Athletics in the middle of the 1985 season and was instantly found success at the Major League level, batting an impressive .302 in his rookie season. Playing outfield and designated hitter during his first full season in 1986, Canseco hit 33 home runs and established himself as one of baseball's most fearsome young power hitters, winning American League Rookie of the Year honors. He and fellow Athletics slugger Mark McGwire, who came up to the big leagues a year after Canseco and succeeded him as Rookie of the Year, were nicknamed the "Bash Brothers" for their muscular bodies and home run stats.
In 1988, Canseco became the first player in Major League Baseball history to have at least 40 home runs (42) and 40 stolen bases (40) in the same season, winning the American League MVP award. Although he missed much of the 1989 season because of a broken wrist, Canseco still hit 17 home runs and helped the Athletics win the World Series over their local rivals, the San Francisco Giants.
In 1992, the A's traded Canseco to the Texas Rangers, where he spent three years putting up productive numbers without ever really matching the dominant play he had displayed in Oakland. In 1995, Canseco moved on to the Boston Red Sox, where he played two mostly unremarkable seasons. After returning to the Athletics for a single-season cameo in 1997, Canseco played most of the next three years with the Toronto Blue Jays (1998-2000). He had a brief stint with the New York Yankees at the beginning of the 2000 season. Late-career highlights included a surprising 46-home run season with the Blue Jays in 1998 a second World Series championship, won with Toronto in 2000. An increasingly injury-plagued Canseco retired from Major League Baseball after playing the 2001 season with the Chicago White Sox.
Canseco finished his illustrious baseball career with 462 home runs, six all-star selections, one American League MVP award and two World Series championships.
But Canseco's greatest influence on the game of baseball may have come after his retirement. In 2005, he wrote Juiced, a tell-all book revealing his own longtime steroid usage and claiming that abuse of performance-enhancing drugs was virtually ubiquitous among baseball's top stars. Huge stars Canseco outed as steroid users included Mark McGwire, Rafael Palmeiro and Jason Giambi.
"The challenge is not to find a top player who has used steroids," he wrote in his book. "The challenge is to find a top player who hasn't." The allegations contained in Canseco's book helped spark the 2007 Mitchell Report, the culmination of a 21-month investigation into steroid usage in Major League Baseball led by Senator George Mitchell. The investigation revealed that baseball's long-ball era—a period of the late 1990s and early 2000s when decades-old home run records were obliterated by hulking stars like McGwire, Sammy Sosa, and Barry Bonds—had been, as Canseco suggested, fueled largely by rampant steroid use.
In 2008, Canseco wrote a second book, Vindicated, which further elaborated on the place of steroids in baseball and accused clean-cut New York Yankees superstar Alex Rodriguez of using the drugs. Rodriguez eventually confessed to juicing earlier in his career, though he insisted he had stopped using steroids years earlier.
Career Highlights
6× All-Star (1986, 1988–1990, 1992, 1999)
2× World Series champion (1989, 2000)
AL MVP (1988)
AL Rookie of the Year (1986)
4× Silver Slugger Award (1988, 1990, 1991, 1998)
2× MLB home run leader (1988, 1991)
MLB RBI leader (1988)
Teams
Oakland Athletics (1985–1992)
Texas Rangers (1992–1994)
Boston Red Sox (1995–1996)
Oakland Athletics (1997)
Toronto Blue Jays (1998)
Tampa Bay Devil Rays (1999–2000)
New York Yankees (2000)
Chicago White Sox (2001)