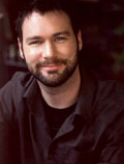 Jon Dore
The Jon Dore Television Show
ShareAdd To My FavoritesPrint Profile
Why Wait?
If you are interested in me for your event send a message.
Find out my availability, price, and additional information to help you decide.
Send Message
Profile
Ottawa-born Jon Dore spent three years co-hosting Rogers Television's Daytime sharpening his skills to a fine point. For his work, creativity and quick improv skills, he received the Impression Award for best on-air personality in 2001. Many of Jon's hosting skills come from working as a stand-up on the comedy club circuit in Canada.
In 2003 Jon Dore took part in the Homegrown Comedy Competition at the Just For Laughs Festival in Montreal, and has since returned to the festival to host the competition the past few years. He also had a sold-out run for his Toronto Just For Laughs Festival show, aptly titled 'The Jon Dore Television Show's Writers, and Jon Dore of the Jon Dore Television Show's Stand-up Comedy Show, Show'. Exhale.
Over the last few years Jon made a name for himself on the hottest program on Canadian TV, CTV's Canadian Idol, as the former wacky correspondent reporting on the pressures and excitement of the contest with his unique brand of humour. Shortly after, and much to the delight of his fans across the country, Jon was given his own show on The Comedy Network. The Jon Dore Television Show , which aired for a successful two seasons and is now airing on IFC in The States.
Jon has appeared on his own Comedy Now! special for CTV and The Comedy Network, on Comedy Central's Live At Gotham, and his Comedy Central Presents'Jon Dore premieres March 19th.
An incredibly talented actor and comedian, Jon has been hailed by TV Guide as one of Canada's top "rising stars of the future', and has recently been named on Variety's Top Ten Comic's To Watch list.
Notable Live Appearances
Just For Laughs Fest '03,'05,'06,'07,'09 Featured Montreal
Just For Laughs Festival '09 Featured Toronto
Vancouver Comedy Festival Featured Vancouver
Halifax Comedy Festival Featured Halifax
Awards and Designations
2009 Variety Magazine's 'Top Ten Comics To Watch'
2009 Canadian Comedy Award Winner 'Best Performance by a Male ' Television'
2009 & 2008 Gemini Award Nominee 'Best Individual Performance in a Comedy Program or Series'
2008 Canadian Comedy Award Winner 'Best Writing, Series'
2006 Canadian Comedy Award Winner 'Best Stand-Up Newcomer'