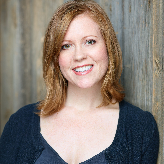 Jennifer Grant
Stand-up Comedian
ShareAdd To My FavoritesPrint Profile
Why Wait?
If you are interested in me for your event send a message.
Find out my availability, price, and additional information to help you decide.
Send Message
Profile
Jen is happy to announce that she was profiled in Ottawa Life Magazine as one of the top 25 People in the Capital 2015!
Originally from Ottawa, Ontario Jen Grant has achieved virtually everything you can in the world of stand-up comedy in Canada.
She has performed at every major comedy festival in the country including the Just for Laughs Festival, the Ha!ifax and the Winnipeg Comedy Festival. All of which have aired on national television. She can also be heard on CBC's "The Debaters" and has her own TV special on The Comedy Network.
She was the first Canadian to reach the finals of the prestigious Boston Comedy Competition and was listed as one of the top five funniest people in Toronto by Toronto Life Magazine 2014. One of her proudest achievements was when she performed for the Troops in the Middle East.
A story telling, observational style of comedian, Jen is both unique and relatable. From topics such as her cool mom to dating a younger man to her love of naps, she will have you laughing until you're crying. Funny tears. Not sad ones. Jen is a clean comic who is adaptable to any setting and is an excellent choice for any corporate function. Her ability to weave hilarious jokes with funny audience interaction is extraordinary. She is one of the top comedic talents in Canada.
Now living in Toronto, Jen lived in New York City from 2008-2011 and had the opportunity to play major comedy clubs with such legends as Jim Bruer, Robert Klein and Louis CK.
Jen released her debut CD called "Nobody Likes Your Homemade Wine" in the spring of 2014. It is available for download on www.jengrant.com or iTunes. It's really funny! You should buy it and listen to it. Or buy it for a friend who makes you homemade wine and you want them to get the hint.