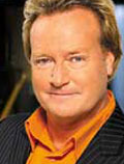 Jebb Fink
Stand-up Comedian. Inspiration for Gemini Award Winning Comedy An American in Canada.
ShareAdd To My FavoritesPrint Profile
Why Wait?
If you are interested in me for your event send a message.
Find out my availability, price, and additional information to help you decide.
Send Message
Profile
An award winning host and comedian, Jebb Fink has spent the last 25 years performing comedy and specializing in corporate events. Born in Los Angeles, California and now living in Calgary, Alberta his life was the inspiration for the Gemini Award winning CBC comedy 'An American in Canada.' In fact, Jebb's life is the theme for most of his comedy.
He credits his success as a comedian in Canada to living in a city with an International airport. It also helps that he lives there with his second wife and she refuses to move to the States.
It is hard not to recognize Jebb Fink from eight years on the A-Channel's Big Breakfast or more recently as the host of City ' TV's 'Your City.' In addition to his local work, Jebb has also been the host of CBC's Just for Laughs 'All Access Pass', a writer and performer with the Just for Laughs Festival, and a writer and performer for the Winnipeg Comedy Festival.
When he is not on television he can be found hosting numerous events throughout North America or performing on cruise ships. It makes you wonder when he might find time to sleep .
Notable Live Appearances
The GrandStand Show" – Calgary Exhibition and Stampede (Host / Performer)
Comedy Night in Canada" (Just For Laughs National Tour / Host)