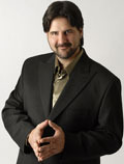 JayDee Hypnotist
Clean, Classy, Funny Comedy Hypnosis
ShareAdd To My FavoritesPrint Profile
Why Wait?
If you are interested in me for your event send a message.
Find out my availability, price, and additional information to help you decide.
Send Message
Profile
The JayDee Hypnotist, hypnosis show is high energy, and includes participants on stage interacting with each other' eyes open and having fun!
In 1999, JayDee embarked on a career in professional entertainment, by enrolling in an improvisation course. After studying improv for about 6 months, a friend of his recommended that he look into standup comedy. Jay Dee started to perform standup comedy in 2003 and the lessons learned doing standup comedy were invaluable and the laughs are apparent in every comedy hypnosis show JayDee performs today.
JayDee Hypnotist only performs one type of stage hypnosis show; clean, classy and funny. JayDee Hypnotist believes the biggest need at a hypnotic corporate event is clean, classy and fun entertainment where everyone can relax, enjoy the show and afterwards feel good about watching or participating in it. No one wants to be embarrassed at a corporate function. They have to work or interact with the people in the audience the next day or next week.
Sometimes certain show themes may be requested or specific pieces of music need to be played and JayDee Hypnotist can and will get it done. In a corporate setting he stays away from sex, politics, religious and violent themes. The guests are there to have fun, not to get into a great moral debate or be offended.