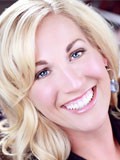 Janice Taylor
Creator of 'Just Be Friends Network'. As seen on Oprah
ShareAdd To My FavoritesPrint Profile
Why Wait?
If you are interested in me for your event send a message.
Find out my availability, price, and additional information to help you decide.
Send Message
Profile
Be the change you wish to see in the world, Ghandi! This is Janice Taylor's motto for life! After growing up to a single mom in poverty and facing the challenges of difficult circumstances, Janice Taylor has turned her life experiences and education into a winning combination. After a successful 10 year Pharmaceutical Sales Background, building a successful real estate investment portfolio she is pioneering the world of social networks with her creation of Just Be Friends Network Inc. An online business for women that takes the best of the internet under one umbrella by creating a lifestyle application that will connect women and change their lives. Two short months after launching Just Be Friends, Janice was chosen as one of Oprah's Ultimate Viewers of all time, based around her mission for Just Be Friends. Janice was honoured to receive the trip of lifetime with Oprah in Australia. Janice Taylor is a successful entrepreneur but equally committed to creating social change and providing inspiration to people who want to take that first step. Her motto of 'be the change you wish to see the world' applies to business, relationships and all human interactions! Her messages will inspire, give you tangible means to make positive changes in your life for both young and mature alike! Her message will leave you feeling inspired and ready for your Just Stand Up Moment!
Keynotes and Speaking Topics
Just Stand Up: Have your moment now!
The Ultimate in Life: Being the Change You Wish to See in the World!
Empowering Women and Changing Lives
The Best Version of You- What are you waiting for?
Career Highlights
Named one of Oprah's 150 Ultimate Viewers and recipient of the trip of a lifetime to Australia
Creator, Owner and President of Just Be Friends, Find A Friend. Be a Friend, 1st of its kind online and tangible friendship movement for women of all ages.
Built a successful Real Estate Investing Portfolio that consists of Canada and US property.
Successful 10 year Pharmaceutical Career for Two International Companies, ranked number one across Canada.
Runner-Up for Progress2Capital Entrepreneurs Contest
Bachelor of Honours Degree Thesis Option-University of Regina- Thesis concentrated on women and self-esteem.