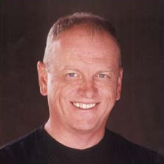 Herb Dixon
Sound Impressionist
ShareAdd To My FavoritesPrint Profile
Why Wait?
If you are interested in me for your event send a message.
Find out my availability, price, and additional information to help you decide.
Send Message
Profile
Herb Dixon takes everyday life experiences and skews them into epic comedy extravaganzas. A comedy sound impressionist, Herb brings a third dimension of totally realistic sound to his performances. Squealing tires, helicopter blades, barking dogs, horses, cars, trains, and planes punctuate his energetic story telling. With Herb's help, you are aboard the Titanic after its encounter with the world's largest ice cube. Complete with shrieks and blasting fog horns. Disaster has never been this much fun. One special sound bit that Herb has become justly famous for is his fantastic impression of a Harley Davidson Motorcycle. The sound is so loud and lifelike, you can almost smell the exhaust fumes. See, hear and feel the vibration of hilarious comedy entertainment.
Notable Live Appearances
1988 Winter Olympic Games – Calgary
Princess Cruise Lines
Norwegian Cruise Lines
Stage Appearances With
Chubby Checker
Chuck Berry
Doobie Brothers
Lynyrd Skynyrd
Clay Walker