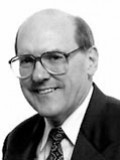 Harold Taylor
Time Management Expert - 'Making Time Work For You'
ShareAdd To My FavoritesPrint Profile
Why Wait?
If you are interested in me for your event send a message.
Find out my availability, price, and additional information to help you decide.
Send Message
Profile
Are you searching for a way rid yourself of 'time-wasters', perform your 'obligations' faster and make room for your real 'priorities'? Harold Taylor is a leading authority on time management and can teach you how to manage your time more effectively. He is an accomplished author, speaker and entrepreneur with a background in management positions in large and small organizations. He is the author of 'Making Time Work for You', presents over 100 talks, seminars and in-house training programs each year and writes a monthly 'Time Management Report' marketed by his own firm.
In addition, Harold Taylor develops time management products, cassettes, videos and training aids designed to help his clients learn how to make the most productive use of their time. If things need to get done, you're going to need a method and Harold knows all about getting things done. He truly practices what he preaches; no theory here, just practical, workable ideas that will increase the personal productivity of you and your people. And best of all, Harold makes it entertaining and enlightening by delivering his invaluable teachings and relating his own personal struggle to get organized with humour and wit. Harold proves that anyone can increase productivity, reduce stress and lead a balanced life by working smarter, not harder.
Keynotes and Speaking Topics
Time Management Skills
Goal-Setting and Prioritizing
Planning and Scheduling
How to get Organized
How to Overcome Procrastination and Build Self-Discipline
Reducing Stress Caused by Time Obligations