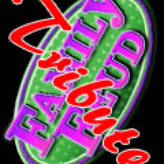 Family Feud Tribute
Extreme fun . . survey says . . book the Family Feud Tribute Game Show!
ShareAdd To My FavoritesPrint Profile
Why Wait?
If you are interested in me for your event send a message.
Find out my availability, price, and additional information to help you decide.
Send Message
Profile
William James has created the ultimate tribute to North America's favorite T.V. Game Show ' the mobile and now touring . . . FAMILY FEUD! William James' Family Feud comes complete with sound system, large survey board, electronic score podiums, lights, buzzers, sound effects and tonnes of fun and laughter. A sure fire hit for your next event!!!
The game is best played with crowds of 20 tables or less, encompassing anywhere from 30 minutes to 2 hours depending on your event's individual needs. All will have an amazing experience as contestants try to out-wit and out-guess each other for the most popular answers to our ever so hilarious surveys! Watch and laugh at our zany comedy elements and team challenges as we get your entire crowd involved!!! Everyone loves the Family Feud and everyone will love you for bringing the Feud to them!!!
For extreme fun and excitement . . . the Survey Says . . . Book the Family Feud Tribute Comedy Game Show Today!!!