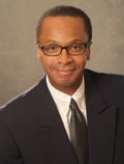 Evan Carter
Stand-up Comedian
ShareAdd To My FavoritesPrint Profile
Why Wait?
If you are interested in me for your event send a message.
Find out my availability, price, and additional information to help you decide.
Send Message
Profile
As a comedian Evan Carter has been called "a young Bill Cosby". Evan Carter spends his time observing the world through his eyes, the eyes of a father, husband , son and friend. His likes, dislikes and especially what confuses him provide an endless source of fascination and material. If you want a stand-up comedian who allows the audience to sit back relax and have a good hard laugh at life then you've come to the right place. It's not unusual to hear comments like "that happened to me the other day", "my kids do that all the time", "my husband/wife does that to me too, I thought I was the only one". Well you're not, and comedian Evan Carter is here to let you know and that it's okay to laugh about it. Evan Carter is a Toronto based stand-up comedian, show host and MC. For three decades Evan Carter has been successfully mining all three of these live entertainment veins. His versatility, experience and professionalism has served him well and Carter can move easily from concert halls, opening for such acts as Gladys Knight, The Temptations, Air Supply, Dionne Warwick and many other top names in the world of show business, to smaller functions like private corporate affairs or fundraisers for community groups and sports teams. Maybe you're not looking for a comedian, but an experienced professional who can act as an MC or as a show host for the event. Someone who can keep the function well paced and moving. Evan Carter has many a time been called upon to do just that. The last thing an event organizer wants to do is find someone in the organization and convince them to stand up in front of the group (it's number one on the fear chart) and act as an MC or show host and if nobody wants to do it, guess who gets the job? That's right the organizer….hire a professional, someone with experience who can handle those duties for you and your function. Working as a stand-up comedian, MC or show host Evan Carter brings a lot of laughter and professionalism to the table. You'll enjoy working with EVAN CARTER.