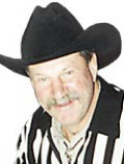 Eddie Shack
NHL Four time Stanley Cup Champion
ShareAdd To My FavoritesPrint Profile
Why Wait?
If you are interested in me for your event send a message.
Find out my availability, price, and additional information to help you decide.
Send Message
Profile
Known to all in hockey as "The Entertainer" or "The Nose," Eddie Shack was a unique talent. Eddie Shack was working in a butcher shop when he decided to try out for the Guelph Biltmores. From 1952 to 1957 Eddie Shack played in Guelph before making the move to the New York Rangers farm team, the AHL's Providence Reds. After only one season in Providence, Eddie Shack was called up to New York where he was expected to become a scorer. Eddie Shack was not living up to expectations. In 1960 the Rangers tried to make a trade with the Detroit Red Wings that involved Red Kelly, the transaction was cancelled when Kelly refused to report to New York. Eddie Shack was traded to the Toronto Maple Leafs later that year. From 1961-62 season through the 1963-64 season, the Leafs were the Stanley Cup champions. Eddie Shack scored a Stanley Cup winning goal and later told the press that the puck had gone off his behind and that he was just trying to get out of the way! Eddie Shack won another cup with Toronto in 1967 before being traded to the Boston Bruins the next season. Eddie Shack moved around to several other teams including the L.A. Kings, Buffalo Sabres, and Pittsburgh Penguins before ending up back in Toronto. He retired from the game with four Stanley Cup rings and having made three consecutive All-Star appearances from 1962 to 1964.
Career Highlights
Stanley Cup champion – 1962, 1963, 1964, 1967
All-star team appearance – 1962, 1963, 1964