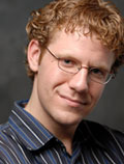 Donovan Deschner
Award-winning Magic and Comedy
ShareAdd To My FavoritesPrint Profile
Why Wait?
If you are interested in me for your event send a message.
Find out my availability, price, and additional information to help you decide.
Send Message
Profile
Donovan Deschner is an internationally recognized, award-winning entertainer who works with corporations to ensure their events are astounding, hilarious, and memorable. His combination of stunning magic and clean comedy ensures that every audience is entertained and engaged. One of the keys to his successful programs is the use of volunteer participation throughout the show that turns your co-workers, friends, and even your boss into the star. (And, don't worry… no audience volunteer is EVER embarrassed for having appeared on stage.)
While a lot of performers are using the title of 'Comedy Magician' very few have mastered the art of performing both stand-up comedy and magic, but Donovan Deschner most certainly has. His career as a magician is riddled with awards from his peers including a place in the finals of the prestigious International Brotherhood of Magicians Gold Cups contest (top six in the world), and two First Place awards from The Pacific Coast Association of Magicians. Add to this his career as a stand-up comic which has included appearances on television and is always appropriate for the audience, and you truly have a show that combines the best of both entertainment worlds (and leaves no audience member behind!).
Now is your chance to see the hilarious and award-winning, Donovan Deschner.
Career Highlights
October 2008 – Co-created the magic and comedy group, Magically Delicious.
April 2007 – Featured Performer on Shaw Comedy Shorts.
August 2006 – Pacific Coast Association of Magicians (PCAM) 'First Place Close-Up Magic'
June 2006 – International Brotherhood of Magicians (IBM) 'Gold Cups Finalist'
October 2005 – Corner Gas' Comic Genius Contest – Semi-Finalist
September 2005 – Pacific Coast Association of Magicians (PCAM) 'First Place Close-Up Magic'