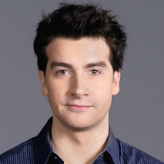 Daryn Jones
Comedian, Host, Writer, Producer
ShareAdd To My FavoritesPrint Profile
Why Wait?
If you are interested in me for your event send a message.
Find out my availability, price, and additional information to help you decide.
Send Message
Profile
Daryn Jones became a staple of Canadian television in 2006 when he took on the role of host and creative producer of MTV Canada's flagship series MTV Live. During his six years on MTV he became known for his sharp wit and infectious energy. While there he had the opportunity to interview a variety of newsworthy guests including Tom Cruise, Jake Gyllenhaal, Weird Al Yankovic, Adele, and Quentin Tarantino.
Born in Victoria, BC, Daryn Jones began his career in stand-up comedy at clubs at the age of 17. After establishing himself in Toronto, he partnered with comedian Mista Mo to create and co-host the award-winning comedy series Buzz. Originally airing on the Rogers Community Television in the mid-nineties, Buzz was picked up by the Comedy Network where Daryn's wry humour and guerilla-style attack comedy found a burgeoning fan base. The show ran on Comedy Network from 2000 to 2005 garnering Daryn a Gemini Award for Best Writing for a Comedy Series in 2001.
In 2004, before the end of Buzz, Daryn Jones joined Rick Mercer Report as a writer and on-air correspondent. After a 6 year run at MTV, he was named as host of Sir Andrew Lloyd Webber's Over the Rainbow, the live, national search for Dorothy that aired on CBC Television in 2012-13 season. After the conclusion of the show, Jones made regular appearances on Hockey Night in Canada for its 60th season. In 2014, Daryn's wealth of humour made him an exciting addition as host of season two of Donut Showdown on Food Network and The Cooking Channel.
Daryn continues to tour the country with "Daryn Jones Live", his hilarious interactive live comedy show.