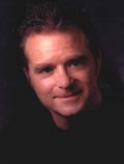 Dan Gascon
Humor For Your Health. Keynote Speaker. Former Professional Stand-up Comedian
ShareAdd To My FavoritesPrint Profile
Why Wait?
If you are interested in me for your event send a message.
Find out my availability, price, and additional information to help you decide.
Send Message
Profile
Dan is passionate about spreading his healing message on how effective and essential humor is to our well-being. Educating and empowering people on how to achieve greater health and well-being by understanding and applying their own unique sense of humor. Dan's "front-line knowledge on the subject is deep and diverse. He has over 15 years professional experience in comedy as a stand-up, improvisor, producer, author, writer, director, instructor, leader and speaker.
His dynamic background hives his presentations an unprecedented level of energy, variety, and fun. The author of several projects and screenplays, Dan has been a published writer in the Toronto Star and The Capitol. He has a current feature humor column in Business Dynamics magazine and his latest book "The Humor for your Health Guidebook" is a hallmark in the industry.
Dan has been formally trained in business broadcasting, motivation, and politics. He holds certificates in instructing and directing. Dan's energy and passion gives his work a universal appeal. He specializes in presenting to wellness sessions or conferences schools, educators, human resource departments, and all areas of health care.
Keynotes and Speaking Topics
Dan offers four main products/services to help people learn how to be more fluid, flexible, lighthearted, and carefree toward all of life's challenges:
Speaker, Workshop, Seminars – be it a keynote speech, break out session, half or full day workshops, Dan has the perfect antidote for any situation.
The Wellness Program – This complete teaching and learning resource enables educators and facilitators to administer extensive and thorough "Humor for your Health" courses. Kit includes: educators edition guidebook; blackline handouts master binder; exercise video tape; optional quantity of student texts.
"Healthy-Humor" Comedy Show – A mix of props, characters, impressions, improvisation and music come together in a show that is fresh, alive, revitalizing, and unique.
The Guidebook – The hallmark text on how to discover and implement your own unique sense of humor.