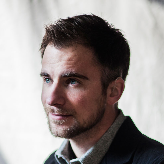 D.J. Demers
Award Winning Stand-up Comedian as seen on America's Got Talent
ShareAdd To My FavoritesPrint Profile
Why Wait?
If you are interested in me for your event send a message.
Find out my availability, price, and additional information to help you decide.
Send Message
Profile
D.J. Demers is an award-winning stand-up comedian. D.J. appeared on season 11 of America's Got Talent. He has performed stand-up on Conan and was the winner of the 2014 Homegrown Comics Competition at the prestigious Just For Laughs festival in Montreal. After winning the competition, D.J. was invited to perform at a TV taping, the first time that has happened in festival history. D.J. was also a featured performer at Toronto's JFL42 comedy festival in 2014, the winner of the 2013 Toronto Comedy Brawl, was a finalist in NBC's Stand-up for Diversity, and won 'Best Breakout Artist' at the 2015 Canadian Comedy Awards.
He also wears hearing aids.
Television and Film
America's Got Talent
2014 appearance on Conan O'Brien
Just For Laughs
Awards
2015 Canadian Comedy Award - Best Breakout Artist
2014 Homegrown Comics Competition winner at Just For Laughs
2013 Toronto Comedy Brawl winner
Finalist in 2011 NBC's Stand-Up for Diversity
Finalist in 2011 Cream of Comedy