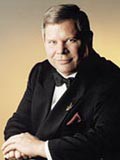 Chris Robertson
Award Winning International Speaker. Canadian Best Selling Author.
ShareAdd To My FavoritesPrint Profile
Why Wait?
If you are interested in me for your event send a message.
Find out my availability, price, and additional information to help you decide.
Send Message
Profile
Chris Robertson is a Canadian Hero who has been seen on national television on CBC, CTV, Global, CITY-TV, ITV, CHtv, CTS and is the celebrated author of the Canadian best selling book "To The Top Canada" and featured in the international book "Hope and Heroes Portraits of Integrity". This is Canada's leading patriot who has spoken to over 5 million Canadians about pride in our great nation of Canada. Award Winning Speaker Chris Robertson is Canada's Ambassador of Pride, Passion & Patriotism.
Chris Robertson is the first person in history to travel under his own power from the very bottom of mainland Canada (Point Pelee, Ontario), 6,520 kilometers to the top (Tuktoyaktuk, Northwest Territories). The exciting inspirational story of the To The Top Canada expedition will prove any goal is achievable! During the To The Top Canada expedition in speeches and media appearances, Chris was able to ask over 5 million Canadians to answer one question: "What will you do to make Canada a better country than when you found it?" At age 41 Chris cashed in $36,928.69 in RRSP's of his life savings to allow the To The Top Canada expedition to go ahead. It is his hope that the To The Top Canada expedition will spread across Canada and become a part of our heritage. Chris wants every Canadian leader, teacher and parent to teach every child in Canada that they have a responsibility as a Canadian citizen to do one thing in their lifetime that makes Canada a better country forever!
Keynotes and Speaking Topics
To The Top Canada Looking for a Keynote Speech that is like an inspirational peptalk before a championship game! The To The Top Canada multimedia presentation has been described as an adventure ride where you have to hold onto your seat' Corporations, national associations, schools and community organizations have embraced Canadian Hero Chris Robertson and his To The Top Canada multimedia keynote story.This amazing award-winning keynote of the first journey in history from the bottom of mainland Canada 6,520 kilometres to the top empowers people, turbocharges employees to go beyond what was thought possible, rededicates volunteers to their organizations and encourages everyone to have a Canadian signature of excellence. Students whether they are at the university level or the school level have a sense of awe after the presentation, as they have just seen a Canada they have never seen before and they know they are in the presence of a Canadian legend'
Books and Articles