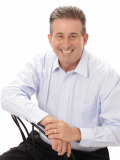 Charles Marcus
From Severe Stutterer to Dynamic Speaker, Author
ShareAdd To My FavoritesPrint Profile
Why Wait?
If you are interested in me for your event send a message.
Find out my availability, price, and additional information to help you decide.
Send Message
Profile
Originally from England and now a resident of Canada, Charles Marcus has come a long way. For over 25 years he could not do what most of us take for granted–speak. He lived with a severe stuttering disability, sometimes going for long periods of not being able to speak at all, suffering much ridicule, rejection and prejudice and dreaming one day of being able to speak fluently in public. He was finally able to realize this dream after making an important decision: to take full responsibility for his life and confront his challenges and fears head on. Today he is an inspiration to people all over the world combining his story of overcoming adversity and winning against the odds with his street wise down to earth business and leadership savvy. With his unique "tell it like it is" style and approach, he delivers highly customized and dynamic keynote presentations and workshops to Fortune 500 organizations and clients internationally such as American Express, Sun-Life Insurance, Mercedes-Benz, Northrop Grumman, Freedom 55 Financial, Prince Edward Island Teachers' Federation, McGill University and T.D Canada Trust. His powerful story has also been featured in the international press and media. His thought provoking ideas resonate with participants in a very special way. They identify their own circumstances, challenges and situation to his story. Above all, his message empowers each person to identify and unleash the magnificent potential and greatness that lies within each of them. His whole focus is to motivate, inform, educate, entertain, challenge and inspire his audience to take action! Charles' message and presentation will leave a lasting impression on his audience long after the event is over.
Keynotes and Speaking Topics
Success Is Not a Spectator Sport – We choose to be successful in business and life the moment we decide to step out of our comfort zone to do whatever it takes to reach our goals. Based on Charles Marcus' highly acclaimed book "Success Is Not a Spectator Sport". This keynote will help your audience to develop the mindset, create the game plan, shape the strategies, and find the discipline and motivation to complete the plays necessary for success.Leadership Matters: Creating the environment that is critical to your success Companies today that are truly successful know how to retain, recruit and motivate the best team. It takes a new way of looking at leadership, a different mindset. This thought provoking presentation challenges participants to take the necessary steps to lead in a different way.
Dare To Be Great: How To Get To World Class in Business and in Life Drawing on his personal and professional experiences and his success principles of Vision, Courage, Responsibility and Commitment, Charles illustrates that no matter what the circumstances or fears in life, once you take full responsibility for your own actions, and make that choice to be the best you can be, there is no limit to what you can discover, learn and achieve.
Seize The Moment; Winning In a Changing World – As a person who lived with a severe disability for many years of his life, Charles knows all about taking charge in times of change, and creating change when the opportunity presents itself. This dynamic presentation demonstrates that regardless of the situation, the opportunity always exists to seize that moment in life to make significant personal or professional change in order to achieve goals and win in our ever-changing world.The Business World is Evolving: Are You? Whether you are an entrepreneur, sales person or business owner, you must be willing to evolve, be innovative and stay in tune with your ever changing client base. It is about creating outstanding value for your customers, being a problem solver and positioning yourself and your company as the experts in your field. It is about understanding how business is done today, how it will be done in the future and figuring out where you want to fit and succeed in that changing environment.
Winning the Heart, Mind, and Loyalty of Your Customers Today, business is not about just taking an order. You have to nurture a win-win relationship and focus on making the customers or clients feel so important and special that they will not only want your product or service, but will recommend others to you. Drawing on his years of experience, Charles shows participants that no matter how good your product or service is, if you do not build a connection with your customer and earn their trust, you cannot win their loyalty.
Books and Articles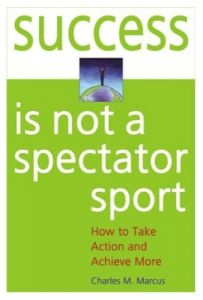 Success is Not a Spectator Sport; How to Take Action and Achieve More.