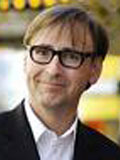 Brian Stollery
Stand-up Comedian
ShareAdd To My FavoritesPrint Profile
Why Wait?
If you are interested in me for your event send a message.
Find out my availability, price, and additional information to help you decide.
Send Message
Profile
Attention to detail is what has made Brian Stollery one of Western Canada's most sought after corporate comedians. Brian's self-effacing humor, clever word play, and witty commentary on current events, continues to delight audiences wherever he performs. His performance has been called 'energetic, clean-cut and instantly appealing'. Brian has shared the stage with the likes of Norm MacDonald, Brent Butt, Rich Hall, Kevin Pollack, Weird Al Yankovic, and Lorne Elliot. He also has made to appearances on CBC radio's 'Madly Off In All Directions'.
When you book Brian Stollery, you won't just get another comedian doing a canned act. You will get a one-on-one consultation with Mr. Stollery where he will take the time and make the effort to find out about your event. Mr. Stollery will then write comedy material specific for your function, always careful to never offend or embarrass. The result, is a 'very entertaining, personalized, extremely funny show'. Brian Stollery is the comedian of choice for event planners and corporations across Canada!
Stage Appearances With
Norm MacDonald
Brent Butt
Colin Mochrie
Rich Hall
Kevin Pollack
Weird Al Yankovic
Lorne Elliot