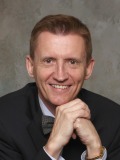 Brian Lee
Leading expert in world-class healthcare
ShareAdd To My FavoritesPrint Profile
Why Wait?
If you are interested in me for your event send a message.
Find out my availability, price, and additional information to help you decide.
Send Message
Profile
Brian Lee, CSP
Mr. Customer Satisfaction "Canada's Mr. Enthusiasm"
Why have over 2000 meeting planners chosen Brian Lee to speak to their group? Because he is one of North America's leading experts in the field of Customer Satisfaction and the author of "SATISFACTION GUARANTEED! How to Satisfy Every Customer Every Time." His reputation as a dynamic, entertaining and empowering speaker who gets results is known around the world. In the past 12 years, Brian has fulfilled speaking engagements in 51states and provinces and in a dozen different countries, but he is much more than a motivational speaker. He is a leading edge, high content educator who enhances his crystal-clear delivery skills with a unique combination of sincerity, humour and passion, with step-by-step recommendations for implementation. Put Brian on the platform for you, then get ready to see your people take action!
Keynotes and Speaking Topics
Keep Your Nurses and Healthcare Professionals for Life
Essential Strategies to Become the Healthcare Employer of Choice
The Secrets of Creating World-Class Customer Satisfaction
The Secrets of Service Empowerment
The Secrets of Personal Enthusiasm
The Challenge of Leadership Excellence
Building Self-Empowered Teams