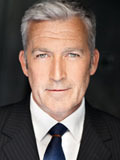 Billy Mitchell
Stand-up Comedian, Mock Keynote, Emcee
ShareAdd To My FavoritesPrint Profile
Why Wait?
If you are interested in me for your event send a message.
Find out my availability, price, and additional information to help you decide.
Send Message
Profile
During the last 15 years, Billy Mitchell has earned a reputation as a most versatile stand-up comedian. He has toured North America, hosted conventions, banquets and fundraisers, and entertained the UN Peacekeepers. Billy Mitchell has performed at Comedy Clubs in London, England, and at the Edinburgh Fringe Festival. Billy Mitchell can custom-tailor his material to virtually any crowd. Billy Mitchell is quick witted and well-read. He has a broad range of interests and keen research skills allow him to create original, fresh material for any group. He has custom-written material for gastroenterologists, oenophiles and software publishers. Not just a stand-up comedian, Billy Mitchell also performs improvisational comedy with members of Vancouver Theatresports League, and was nominated 'Best Actor' for his portrayal of John Barrymore in Vertigo Theatre's production of 'I Hate Hamlet'. Billy Mitchell has also written television sketch comedy for the Award Winning 'Funny Pages', and produced daily comedy segments for CICF Radio.
Career Highlights
Entertained the UN Peacekeepers in Phnom Penh, Cambodia