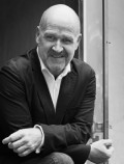 Bill Carr
Humourist and Speaker
ShareAdd To My FavoritesPrint Profile
Why Wait?
If you are interested in me for your event send a message.
Find out my availability, price, and additional information to help you decide.
Send Message
Profile
Bill Carr earns rave reviews with convention audiences as a humourous keynote speaker and after-dinner entertainer. Carr takes witty and acerbic stabs at political and social issues delivering fresh insight and thought-provoking perspectives on today's reality. Bill Carr stands out on the convention circuit with his custom tailored performances designed specifically for individual businesses and organizations. Carr researches his clients' needs and develops fresh material guaranteed to jolt, enlighten and entertain. Popular characters such as the Right Reverend User-Paye, Butch Cleaver or Sheik Yar Boute are in demand – or Carr will create a brand new character to suit the event. Your world will not be the same after you've seen it through the eyes of Bill Carr. If laughter is the best medicine, then a healthy dose of Bill Carr is just what the doctor ordered.
Television / Film / Radio
"The Red Green Show" – Global
"Grumps" – Prime
"Newsworld", "Midday", "First Edition" – CBC
"Madly Off In All Directions" – CBC Radio
"Comedy Series" – CBC Radio
Speaking Topics
Creating Your Future, A Positive Approach To Change – Creativity
I Don't Think I Meant What You Think You Heard Me Say! – Communication