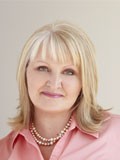 Arlene Jorgenson
RN, Professional Speaker, Entrepreneur
ShareAdd To My FavoritesPrint Profile
Why Wait?
If you are interested in me for your event send a message.
Find out my availability, price, and additional information to help you decide.
Send Message
Profile
A business woman with a background in nursing and occupational health, Arlene is an experienced and capable healer. It is her enthusiastic devotion to personal empowerment and belief in laughter as the best medicine that enables her to cure the ailing spirit so commonly experienced. Down-home practicality, and a sense of humor were instilled in Arlene growing up in rural Saskatchewan. As a health practitioner working eleven years for Health Canada and as an owner of her own business, Arlene has an abundance of colourful stories to share with her audience.
Concerned with finding a balance among all your outward commitments and inner yearnings? Learn to tap into the power of these basic yet vital traits as Arlene shares the secrets that helped her find success. If you tend to get wrapped up in careers and crisis and never feel fulfilled, there is a simple remedy that's also fun! Arlene has proven strategies for managing busy lifestyles in a healthy manner while recapturing a zest for life and commitment to personal happiness. With her rollicking trademark "attitude adjustment exercises" Arlene's lessons in personal empowerment and success training come from one who has not only been there and done that, but one who knows how to treat it!!
Keynotes and Speaking Topics
STANDING OVATION: Nurses Rule! It's time to celebrate the incredible skills, compassion and dedication of nurses and the nursing profession. There is no question, after having studied morale in workplaces over 2 decades as an occupational health nurse, Arlene Jorgenson has a multitude of best examples for celebrating success, grand or small. She will also share the 3 rituals that high performance health care teams consistently use to manage morale. Note: this topic is easily adjusted to professionals of any type.
PRIDE AND PROMISE: Focusing to Win! Arlene Jorgenson firmly believes that what we focus on expands. Unfortunately, we often focus on negative thoughts. In this presentation, based on a simple yet powerfully engaging personal story, Arlene identifies 3 voices that we can use to shift our focus and uses thoughtful questions which will challenge us to reshape our thinking. Told with her trademark hilarious style, this talk is the perfect mix of 'entertainment and message' for the after-dinner or luncheon event. Note: an alternative sub-title could be 'Claim the Future'
STAYING COOL WHEN YOUR PANTS ARE ON FIRE: Emergency intervention for Maintaining Your Sanity. Learn how to: Maintain a sense of humour; Be a hero by staying cool in a crisis; Keep everything including emergencies, in perspective. Staying cool when your pants are on fire is a skill every professional needs to master in today's pressure-cooker workplace. How to keep a straight face when surrounded by absurdities; how to find that elusive balance with life and work stress; how to be an oasis of tranquility when challenges arise; how to deal with difficult and demanding clients and colleagues. Arlene has experienced all of these situations and more. In this fun-filled presentation she shares her practical wisdom and leaves participants with concrete strategies they can implement immediately no matter how thick the smoke is!