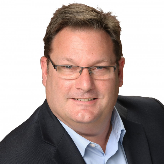 Anthony Lindan
Stand-up Magic Corporate Performer and Professional Keynote Speaker.
ShareAdd To My FavoritesPrint Profile
Why Wait?
If you are interested in me for your event send a message.
Find out my availability, price, and additional information to help you decide.
Send Message
Profile
Anthony Lindan is a full time entertainer who performs both stand up magic and sleight of hand close up magic at corporate events across Canada and the United States. Anthony has for more than 25 years performed exclusively for corporate functions such as receptions, conventions, conferences, trade shows, hospitality suites, sales meetings and at numerous prestigious events requiring the finest in blue chip entertainment. For several years Anthony performed part time and worked in the media, first as a radio news anchor and reporter and then as researcher with a media research company. In 1997 he said goodbye to daily grind and became a full time performer. Ironically he continues to work twice as hard running his own company as he ever did for an employer. But the media skills learned in the field have proven invaluable when interviewing clients to learn about their events and to write scripts for business theatre and trade show presentations. Personal performing highlights include being part of a Canadian military entertainment tour in Bosnia and performing at the Consumer Electronic show (North America's largest trade show) in Las Vegas.
Keynotes and Speaking Topics
The 'Magic of Personal Impact' Corporate magician Anthony Lindan reveals the real secrets of maximizing your personal impact by projecting confidence and enthusiasm. This fun and high-energy presentation features entertaining magic performances and exciting interactive exercises. Drawing on over 20 years of performance experience, Lindan shares communication insights and offers a practical step-by-step approach to help attendees improve their performance both on and off the stage.
The 'Magic of Collaboration' Team Building Workshop Participants, working in small groups, learn and perform a variety of amazing magic tricks. The skill set necessary to effectively perform a magic trick closely resembles that required to successfully perform in the business world. Corporate magician Anthony Lindan has developed a fun, interactive and motivational learning workshop experience. Using magic as an entertaining, non-threatening and non-physically challenging medium, participants learn both 'how' and 'why' the tricks work, develop a real-world presentation for their trick and learn how to present their trick with impact. Drawing on over twenty years of experience, Anthony Lindan reveals the REAL secrets of collaboration, influence & persuasion and commanding the stage!
Career Highlights
Canadian military entertainment tour in Bosnia
Consumer Electronic show (North America's largest trade show) in Las Vegas.